Last month, to further celebrate winter in Italy, we left our home in Rome to travel south to Puglia — an easy three-hour drive to our first destination, Ruvo.
Some essays are best said with images, and not with words. So we will say very little.
Except perhaps that Puglia is one of our single favorite regions in all of Italy, and when we are not there, we always wish that we were.
No other region of Italy holds so much interest for the historian and particularly for the architect : its Norman castles, cathedrals, trulli, masserie, dry walls.
No other region offers cuisine that is more succulent. This is principally an inland cuisine, solidly peasant-based, vegetarian-oriented, and where the profuseness of vegetables and high quality hard wheat yield Italy's best bread and the most varied and interesting utilization of seasonal produce.
And the olives.
We dream of the olives. There are roughly 60 million olive trees in Puglia — approximately one tree for each Italian. This is the world's oldest arboreal landscape.  About six million of the trees are considered monumentali or monumental trees and just under half a million trees are known as ulivi secolari or trees older than one century.  No one knows how many trees are between one and two thousand years old but there are many of them — certainly thousands and thousands — whose age has been established through carbon dating.
First destination, Ruvo.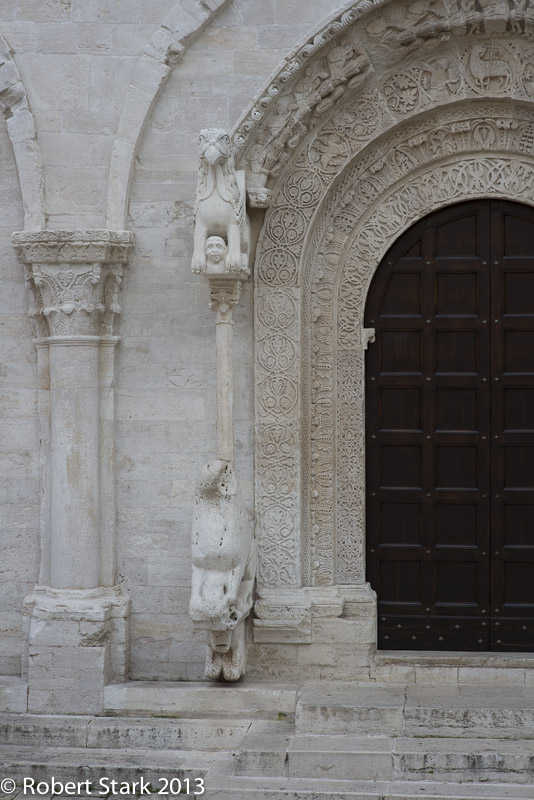 En route to our second destination,  Castel del Monte.
Overlooking the sea and the surrounding countryside, Castel del Monte was one of the most important castles built  by Frederick II and was constructed in the 1240s. Frederick II's hunting lodge — or possibly citadel  — was a unique and innovative masterpiece of architecture and engineering.
Our second destination, a favorite country inn near Ostuni.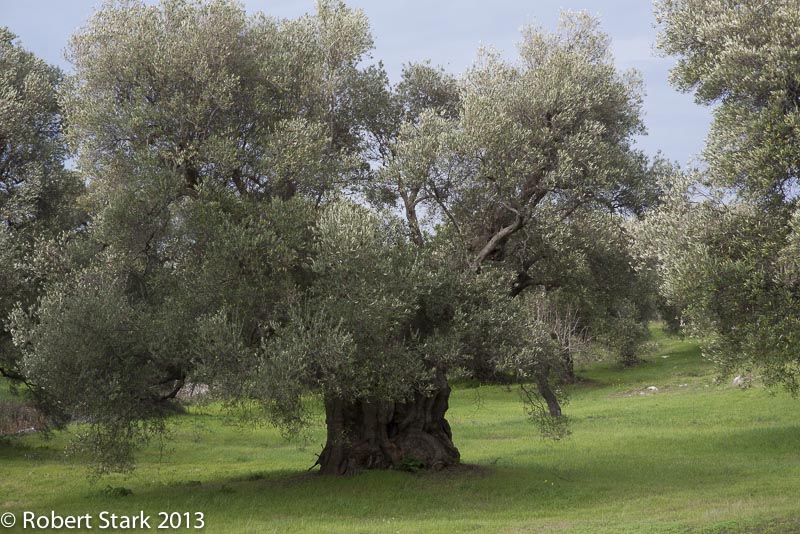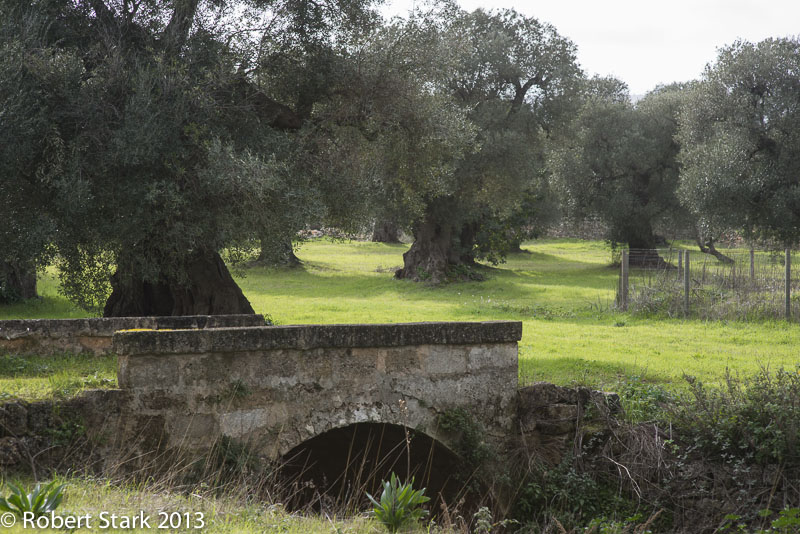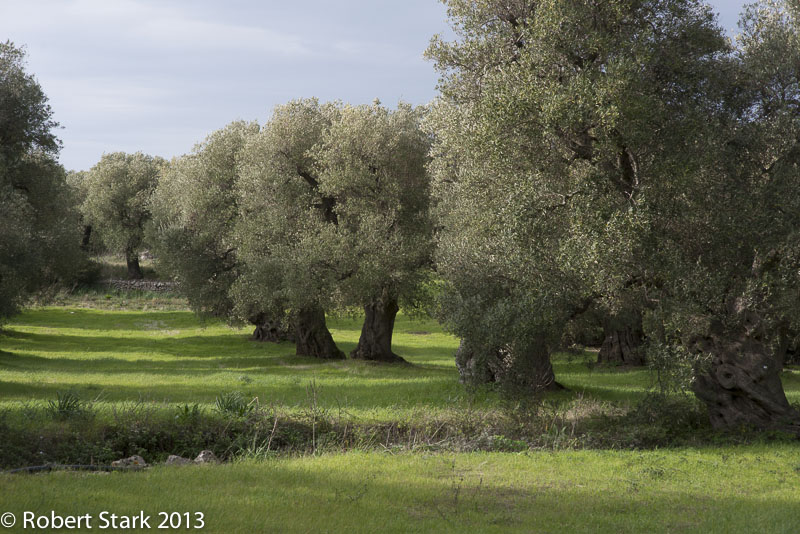 On the road to Trani…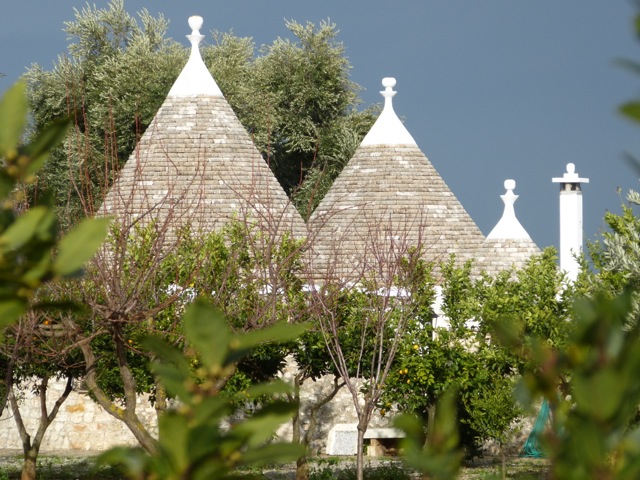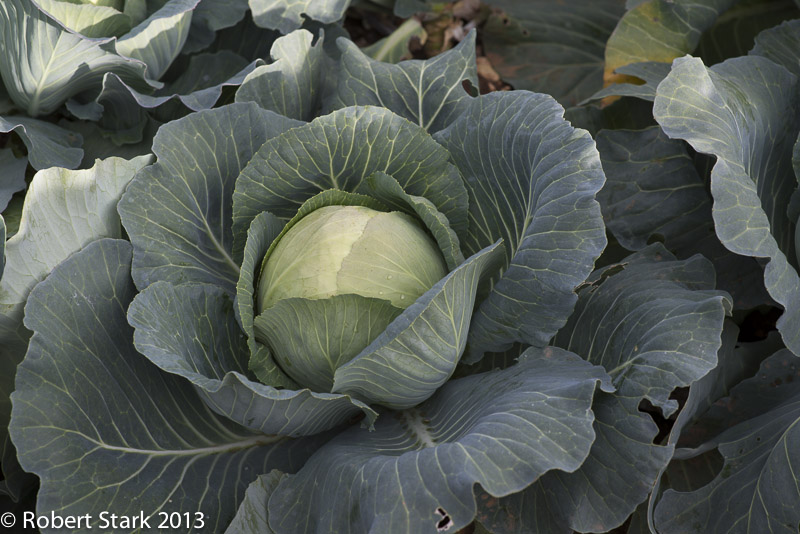 Our final destination, the coastal city of Trani…