Today I was pondering the imminent opening in Milan of Starbucks, Italy's first of that American chain. That Starbucks has arrived here, in a country with such a worthy tradition of superb coffee, makes me sad, and leads me back to our List of Insider's Favorite Cafes in Milan, many of them historic and each offering not only extraordinary coffee in the Italian style but a traditional, cordial welcome from owners and staff.  We share this List with every client traveling to Milan.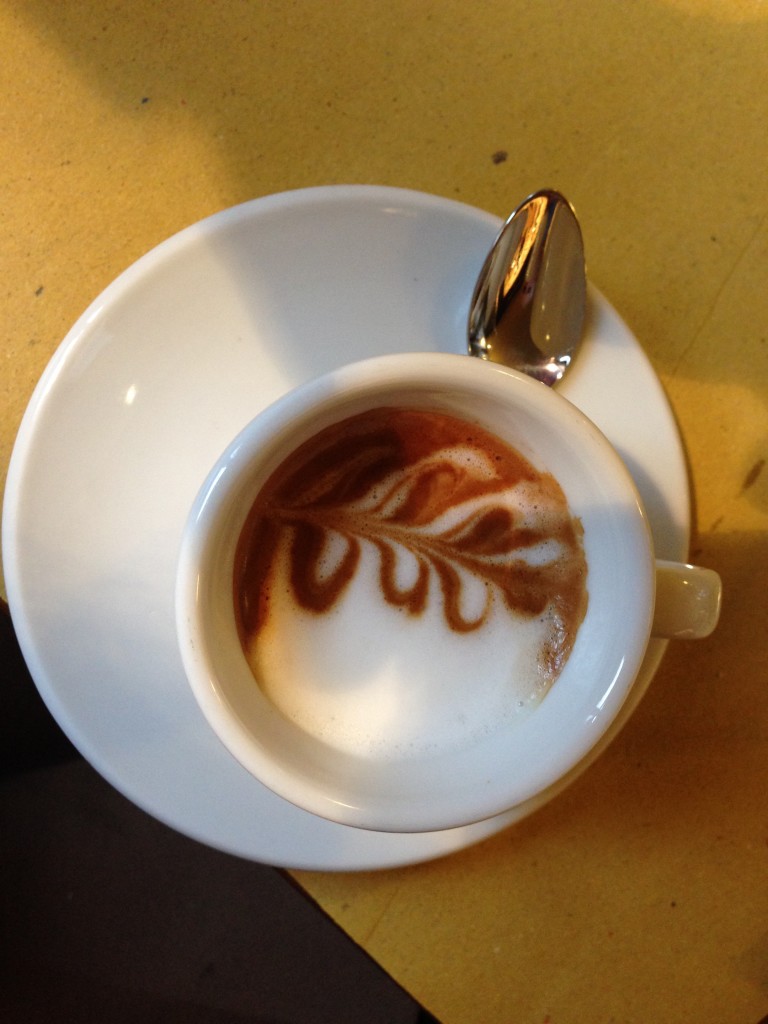 Starbucks will not be on our list of Milan Insider's Favorites.
Travel offers profound exposure to places and experiences different from those at home. With the globalization of the world, travel, if mindlessly planned, denies you that sublime pleasure of the constant difference. When traveling with children, especially, or if on a first-time trip, please be vigilant and ensure that every day is one that celebrates the difference and keeps you far from the familiar sameness. 
We are lucky that in Italy, with 20 different regions, the variety is endless — but still there are soul-less chain hotels (including luxury ones) and spiritless restaurants that could be nearly anywhere.
Start by choosing hotels that could be nowhere but in Italy.  Our collection of well over one hundred special establishments offers location, history, style and spirit that could only be Italian.  These range from a lovely suite in the largest organic fig orchard in Europe; to a tree house suite suspended over lavender fields; to calming, boutique accommodation in prehistoric caves that are part of a Unesco World Heritage site.  You can sleep in the home of the Mona Lisa (and enjoy some of Tuscany's best wines from vineyards you see outside your Renaissance window.)
We love finding accommodations for you, and it is very rare that we have not stayed at least once in any hotel or inn where we will book for you.
Here we further highlight four 
favorites, where we hand pick your rooms and book directly with owners and managers.  Your welcome is warm and sincere — and you could be no place on earth but in Italy. 
This is the dining room in one of our Abruzzi favorites, 100 minutes east of Rome.  By staying here, with accommodations scattered across what was a ghost town, you are supporting conservation and local development projects.  Accommodation is charming, staff (all from the village) kind, and attention to detailing remarkable. Here is the dining room with lovely local linens — and sublime local cuisine.  You could be nowhere but in Italy.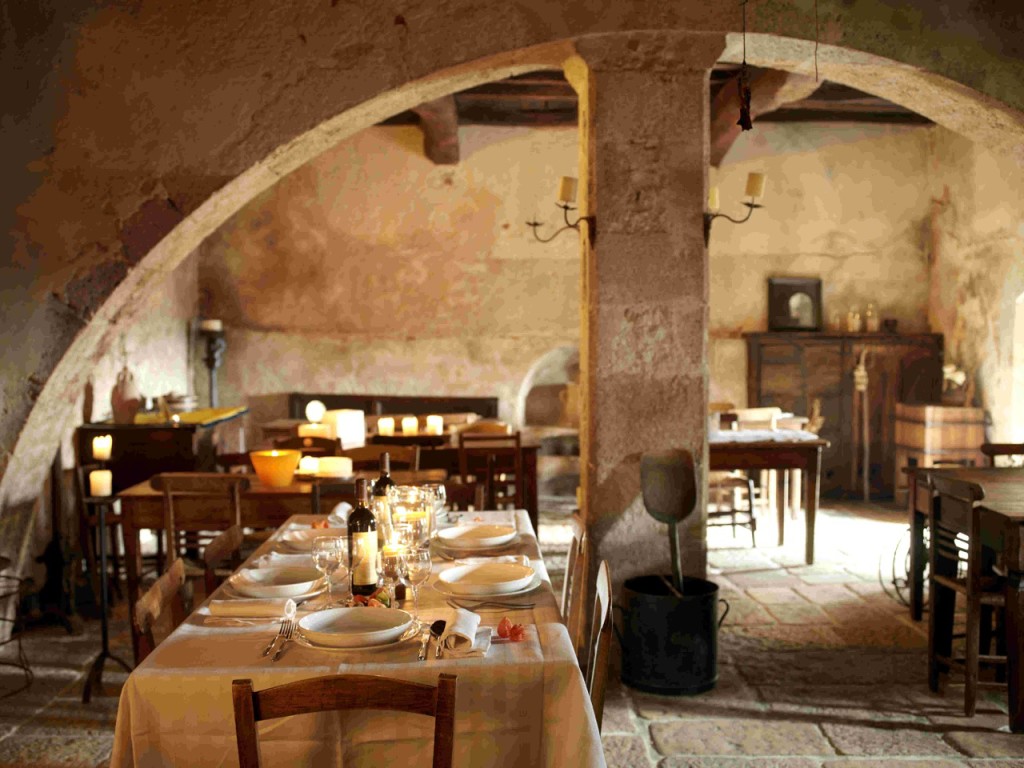 This is a bench where our guests like to spend lazy hours gazing across the Valle d'Orcia of southern Tuscany.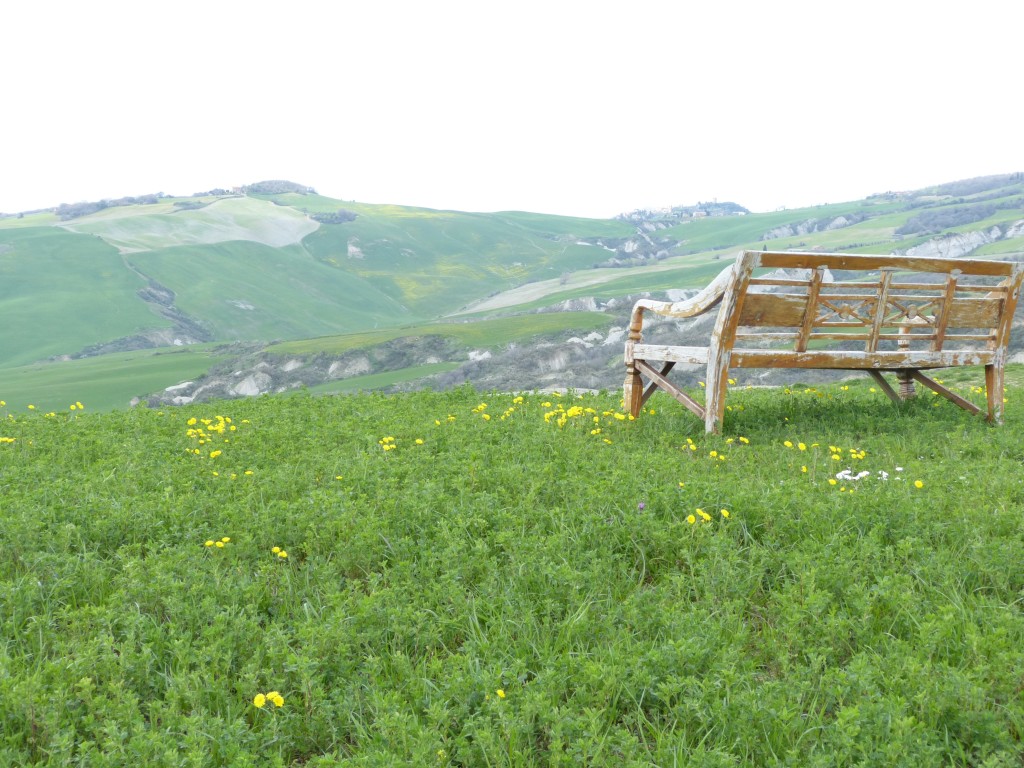 This could only be Italy.  Accommodation here, in a fully renovated historic farmhouse, is stylish, with furnishings that are wonderful examples of contemporary cutting edge Italian design; owners are warm and solicitous, and the only sound you will hear is of sheep bells in the neighboring fields.
Two hours away your world changes again.  Here we are in Umbria, in another elegant hotel that could only be Italy.  What you see (view from the inn's windows) are their organic vineyards that produce wines that Slow Food, reputable critics and we consider the best in the region. Accommodation is in a 13th century pilgrim's inn, is contemporary, and terribly comfortable; lavender and iceberg roses fill the garden spaces and circle the pool.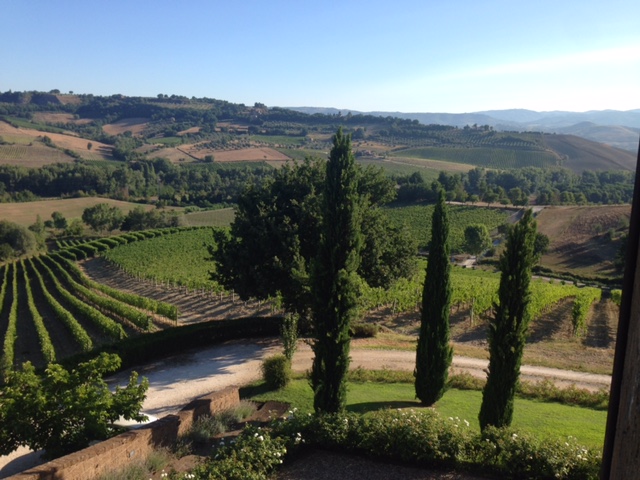 And finally, one of the hotels our clients love most, family owned, family run, historic and immensely charming.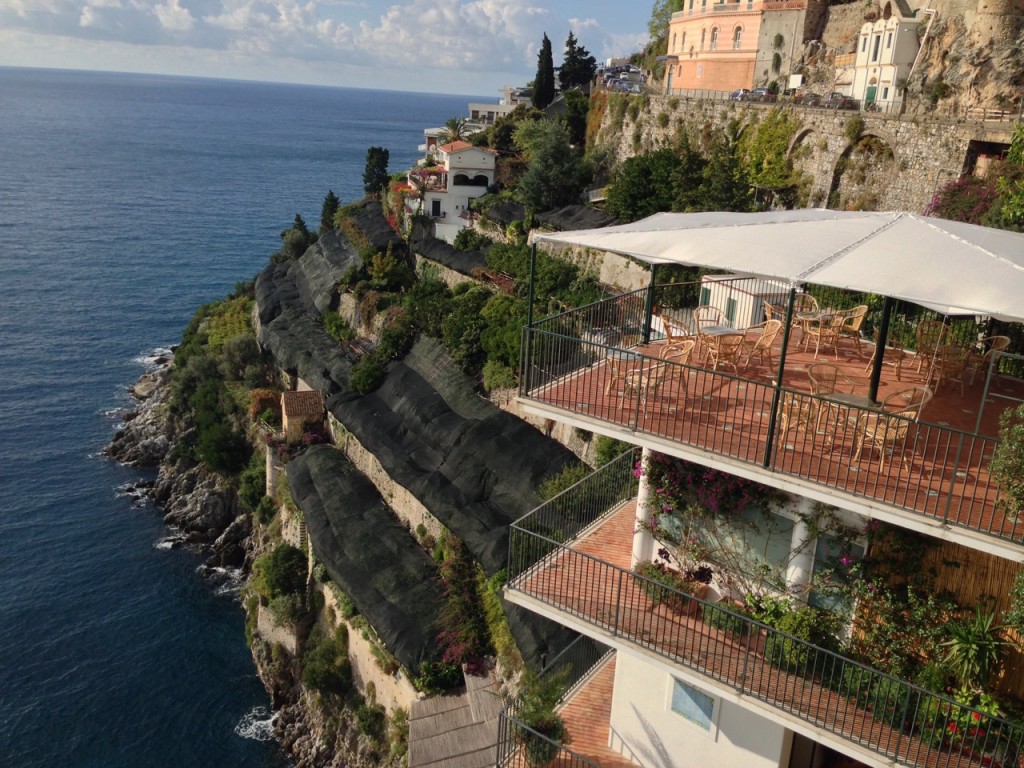 Service is at highest level, and nothing is ever too much trouble.  From the sfusato amalfitano lemons that occupy nearly all of the terraced garden space, to the Italian warmth radiated by every member of staff, to the all-traditional dining at their seaside Al Mare restaurant.. you could be nowhere but Italy.
Shall we begin our planning ?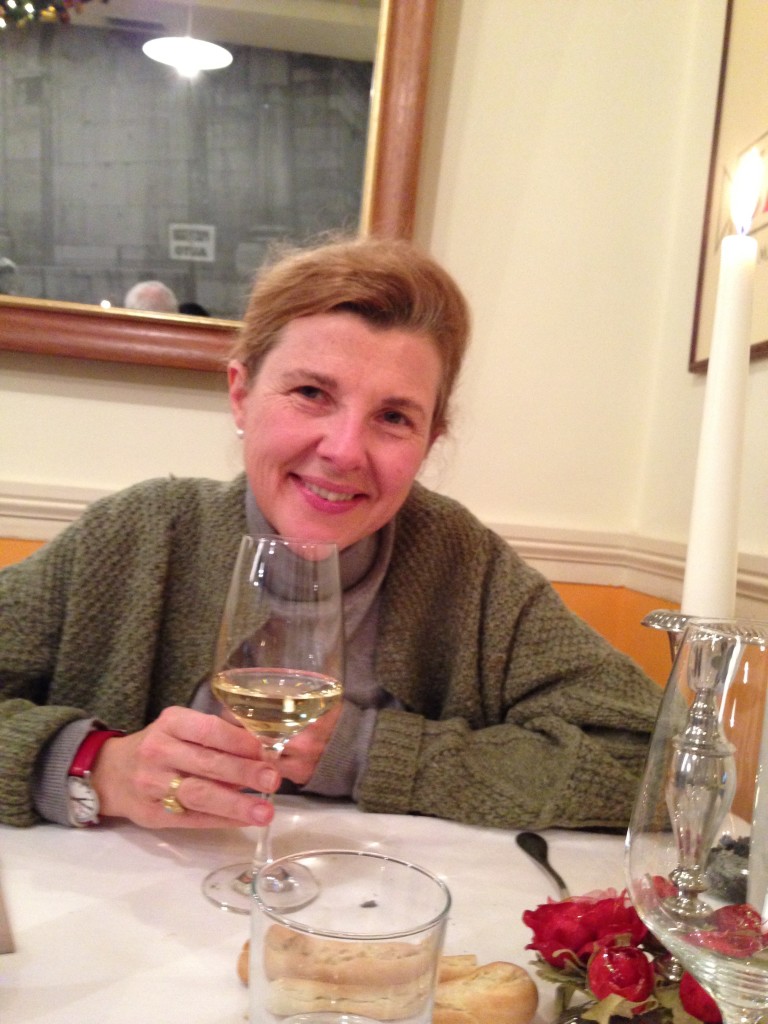 www.insidersitaly.com