Does any other country have as many names for children as does Italy ? First you are a creatura (a "creature"), then a bimbo or bimba, then you are a bambino or a bambina, then you are a ragazzo or a ragazza.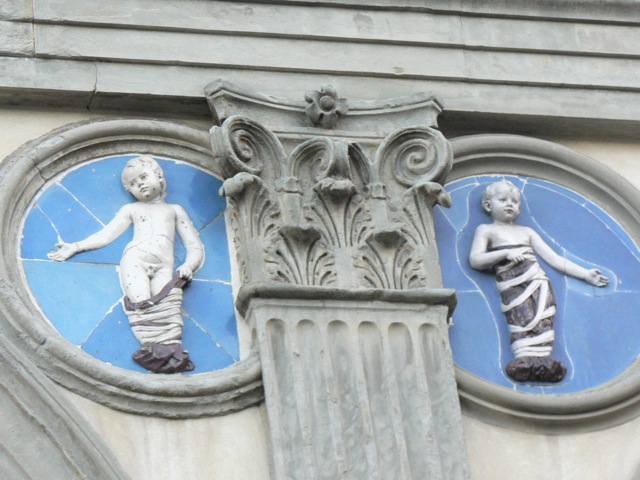 Does any country have as many ways to make a child feel welcome ?
Insider's Italy's children clients are made immediately aware of how Italians make children feel : valued.
Children in Italy are from the beginning treated as real, precious people, whose needs and desires are of paramount importance.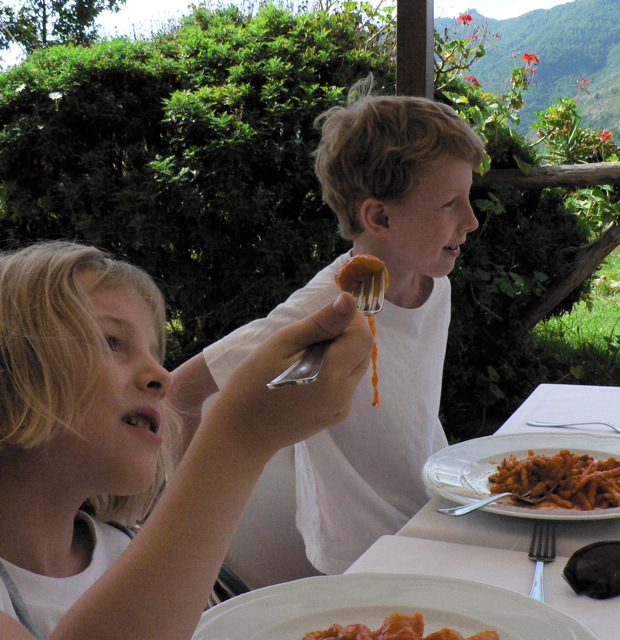 The world stops for children in Italy in a way that it does not anywhere else we know.
Italians bend over backwards for children, with waiters bringing high chairs before you ask for them, keeping bread baskets consistently filled with bread sticks and focaccia, proposing succulent, healthy children's menu offerings (and bringing them well before adults' dishes), often cheerfully cutting them up for young diners. Waiters lift small children up to admire the dessert table. Storekeepers often have some little present to hand a younger child. Vendors in open markets offer children tangerines and figs. All across Rome, children are given complimentary slices of fragrant white pizza.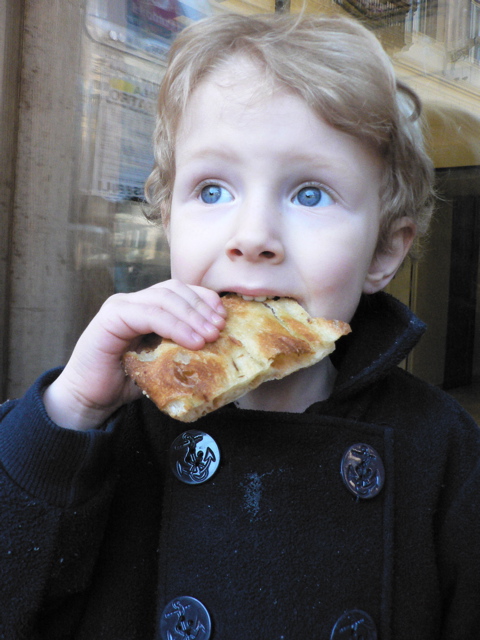 I was lucky enough to be an Italian child, born in Rome.
My son and daughter have from their birth had Italian childhoods.
And when they were born they joined our family staff, as they have participated in every single but one of our research trips. Nathan Louis began his Insider's Italy travels at the age of three months, with a week in southern Tuscany. Isabel started her travels at six weeks, to the southern Riviera and Lucca. Our research trips occur generally every two to six weeks and are Italy-wide. Through necessity coupled with interest, we have become experts on planning child-friendly, upscale Italian travels.
With the ease that comes with familiarity — my own memories of childhood Italy-wide travels — I have a real feel for what children, teenagers and young adults will enjoy.
I have always made discoveries that will delight the young
..and consider how to make travels easy and enjoyable for their parents.
We use docents and guides (for tours, workshops, classes, walking, bicycling, cooking adventures) throughout the country — from Venice to Sicily and many places in between.
We book each one of them personally.
When there are kids in the party, we personally tell them about the children, including their ages and their special interests : our guides and teachers plan experiences that go far beyond children's expectations.
Insider's Italy kids learn to make frescoes in Florence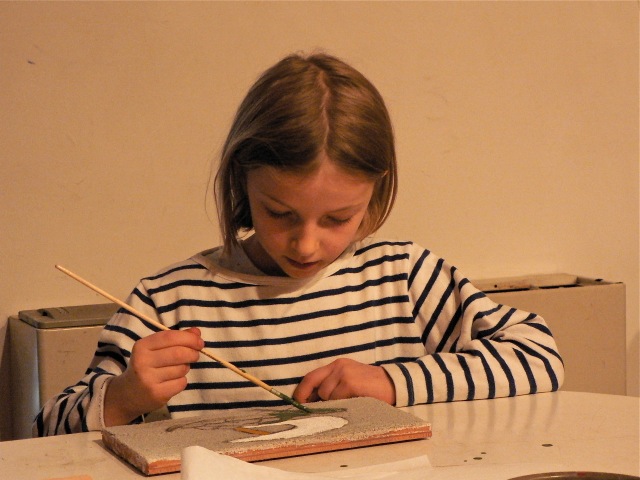 Mosaics in Ravenna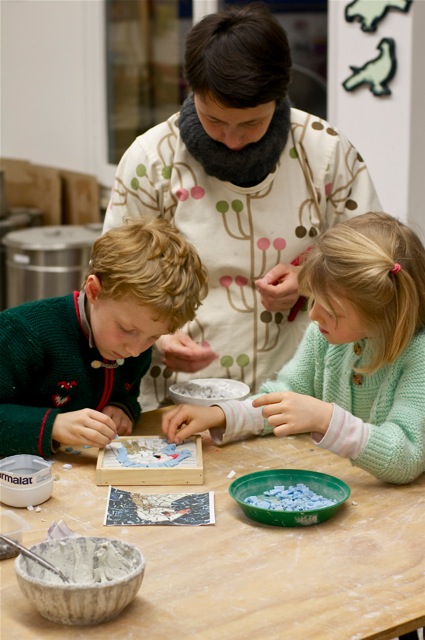 Pressing grapes in Lazio to make into wine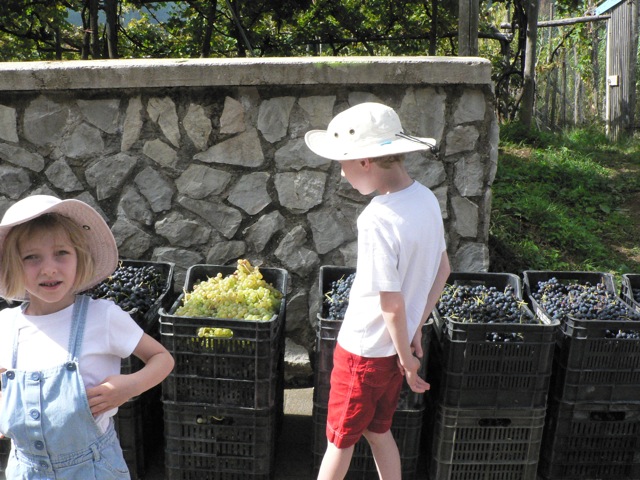 Renaissance paper in Orvieto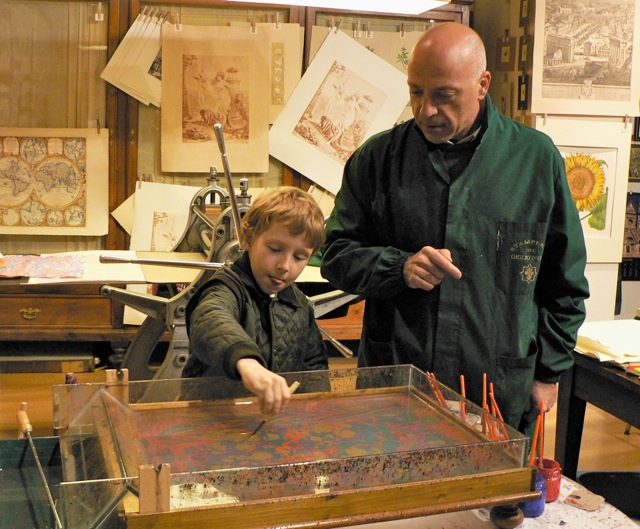 How to make gnocchi in Amalfi
How to make extra virgin olive oil (hand picking and pressing olives, and then sampling the minutes-old oil)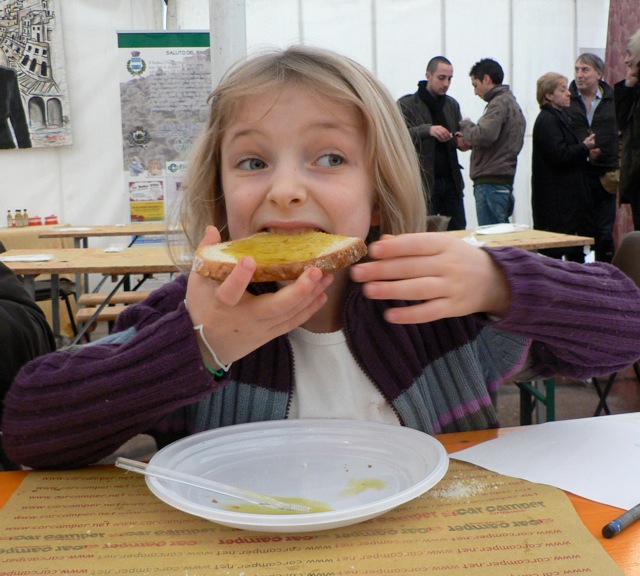 Insider's Italy children learn how acqueducts are constructed…
By climbing on them.
We provide the experiences that will make for memory after memory, substantial, remarkable experiences for a child to remember all of her life.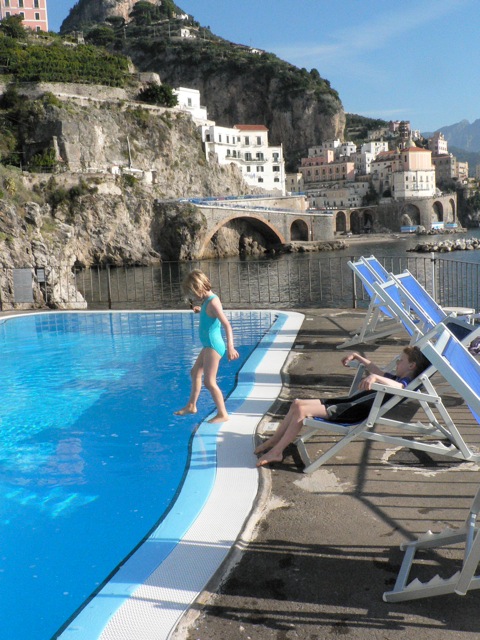 Our Insider's Children's Reading List and children's language program suggestions help kids prepare too for their Italian adventures.
We book hotels/inns/villas directly only (and have stayed in or know intimately every accommodation we book.)
Hotels we most often book by number, often choosing particular rooms for their suitability to families with children. Nathan Louis and Isabel also make me consistently aware of the appropriateness of our villas and hotels to families with children.
"What do our children eat in Italy ?" Insider's Italy to the rescue on this one, with oodles of detail on how to find and request child-delighting delicacies on any restaurant menu, and what other wonderful sources to explore for picnics, snacks and treats — including our own favorite organic goodies (and where to find them.)
And we simplify the lives of our clients with children.
So many of our travelers — most of all, perhaps, busy parents — are over-scheduled, overstressed, overtired – and don't have the time to undertake their own research. Our Ultimo service is of special value here — all you need do is buy your air tickets — as we meticulously tailor plan every detail of your trip, working around your interests and preferences.
Parents are delighted to delegate travel planning to an expert who will take into account the interests and needs of every traveler.
"Should I take a stroller to Venice ? If so, what kind ?" "My daughter is eight, is she too young for the Cinque Terre trails ?" "Is the Amalfi coast suitable for an infant?" "What can I show my teenager in Florence that will really engage him ?" Insider's Italy has the responses to all of these. Either we have confronted the situations ourselves as parents or I can draw for answers into the archives of my own youth.
One of our clients' children wrote : "You may not quite remember me, but almost nine years ago my parents used your service to plan what still stands as the most memorable trip my family has ever taken. Although I was only twelve when we spent those incredible eight weeks in Italy, it was then that I fell in love with the country, everything from the culture to the language to the food. I have since studied Italian in college and returned to Italy twice on my own. I traveled to Tuscany on a high school program in 2001 and spent the summer of 2003 in Florence studying Italian."
Thanks to this young woman's parents, with whom we co-planned an Italian itinerary, one young woman's life was changed. We recently planned her suprise engagement party — in Rome. And then a few years later, a 16-person family trip in which she introduced her two year old son to Italy.
It was always my hope to have children in Italy. To have them with us as we make our discoveries is an experience beyond any I had hoped.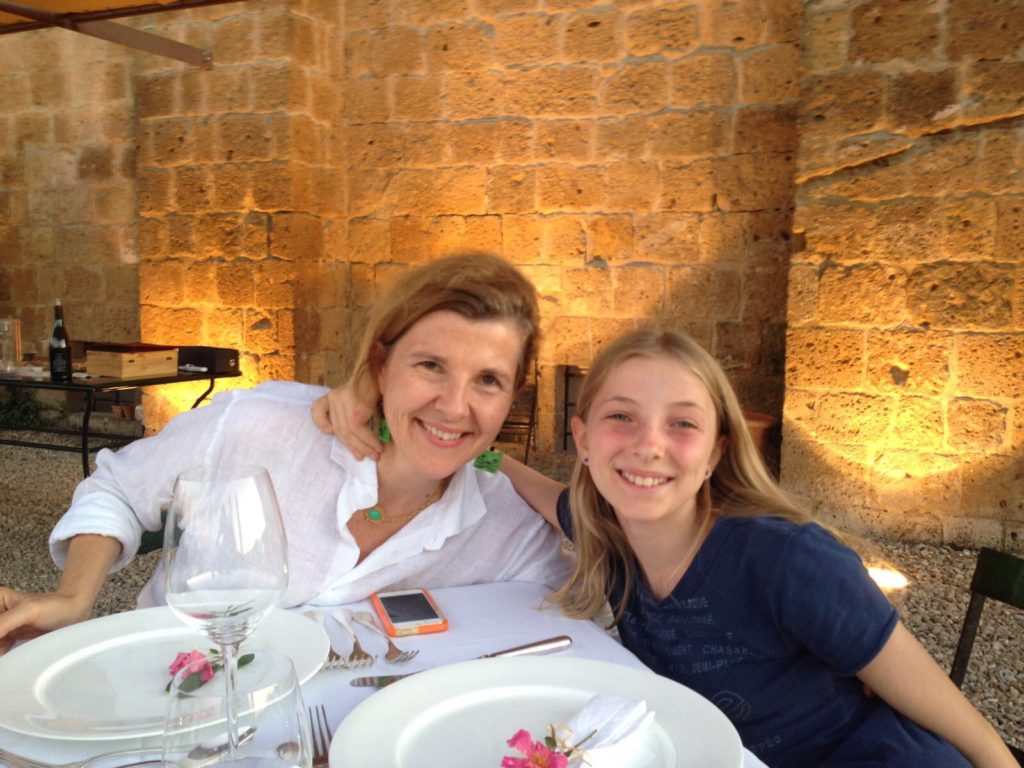 And then to share those experiences with other children and their parents is for me one of the great joys of Insider's Italy.