One year, a beloved repeat client wrote us : "we really need to come to Italy this Christmas to get away from the shopping malls, the relentless commercialism and the way the holiday ends with Christmas and then everybody goes back to work. More than ever, we need Italy". We brought him to Rome and he and his wife were so enchanted — by 14 full days of heartfelt celebration, by the family nature of the holiday, by the absence of tourism, and by the wondrous variety of foods on holiday tables — that he since then comes back year after year. In his words : "in the years we have been coming to Italy for the holidays, we have found quiet, reflection, beauty, companionship and freedom from the need to buy".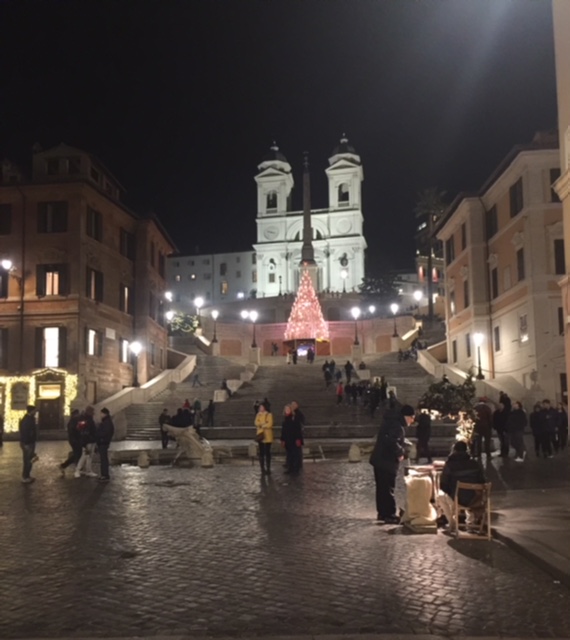 Much of Italy is at its best at Christmas. So much so that there is no other place we would ever want more to be.
This photo blog shares Rome as we found it last night, just past 8 PM. (Between March and November, only at 3 AM would Rome look like this.) The streets were deserted as Romans added final touches to, or sat down for, the beloved Vigilia (Christmas Eve) dinner. No one was out shopping. Stores all closed in mid-afternoon. Other things were much more important.
There is a sanctity to the two weeks of holiday celebration here. Our travelers immerse themselves into it fully.
Next year, you should be here too.
Auguri !