The Presepio comes from the Latin word meaning to enclose and today it means manger, a Christmas nativity scene.
Presepi come in all different sizes.
There is the common one of just Mary, Joseph, Jesus, the shepherds and the kings.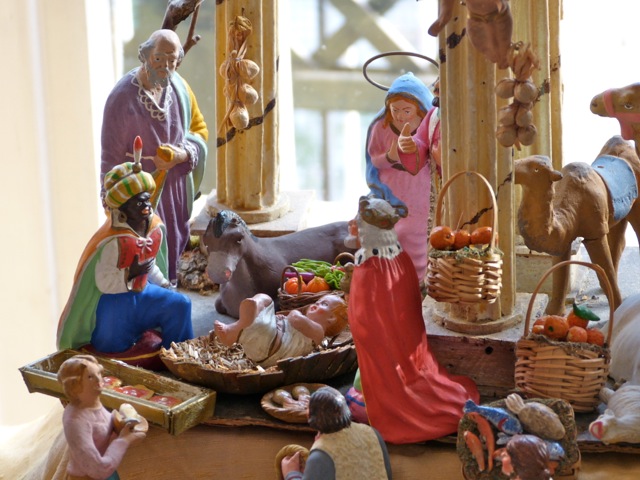 Then there is a slightly more complicated one with more figures in which you may see the inhabitants of Bethlehem.
And then there is one you will see very very rarely that includes the whole town : the market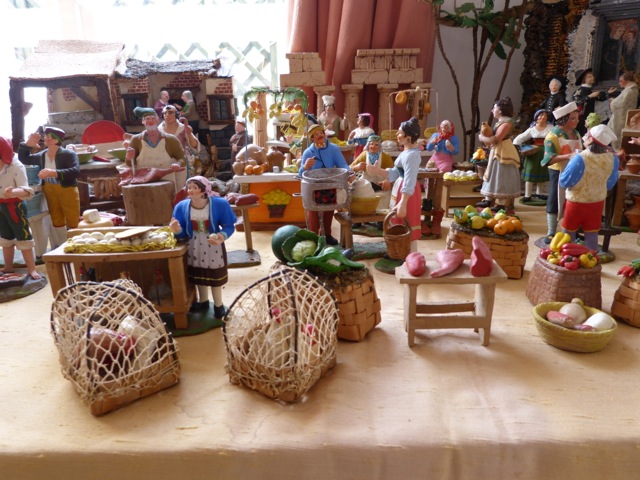 the travelling hair dresser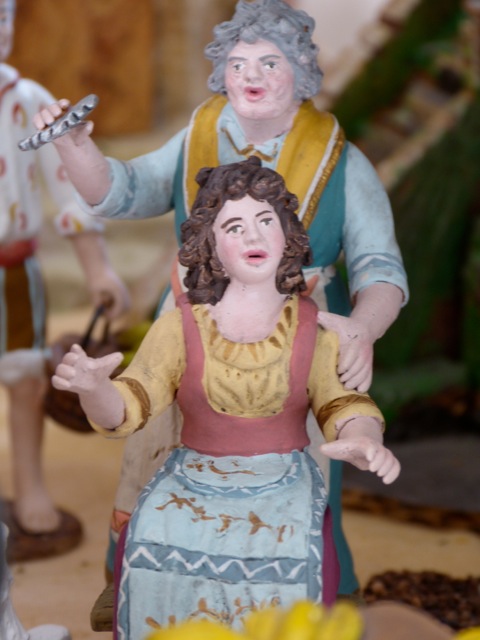 the fisherman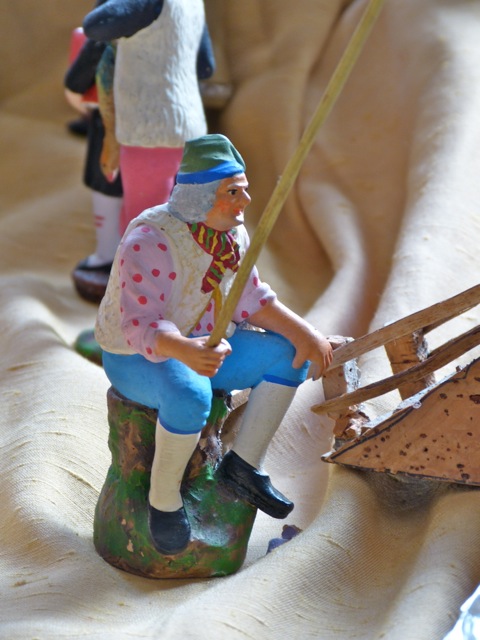 the dancers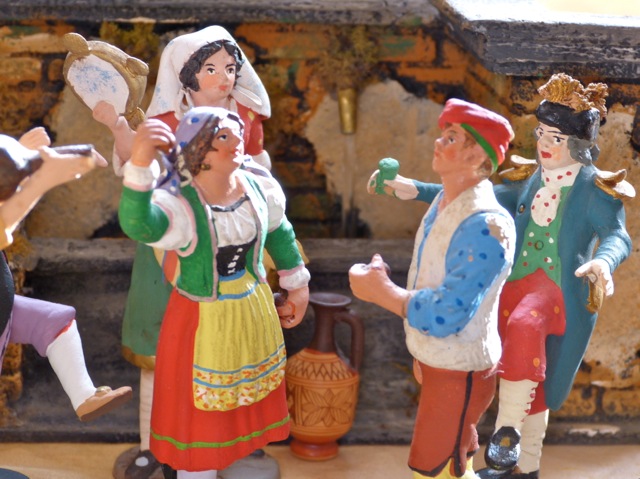 the marionette show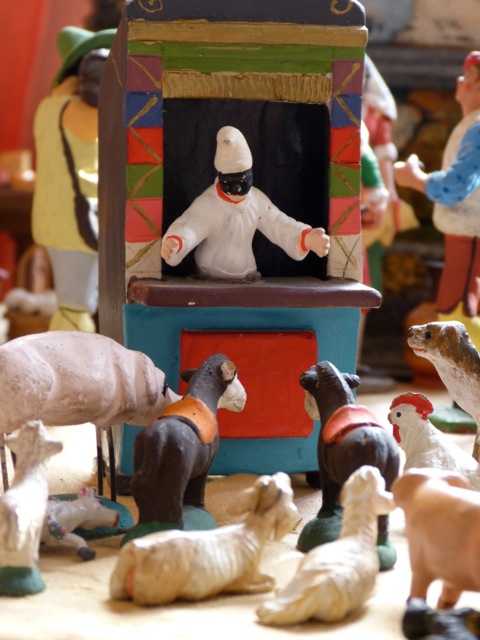 and strangely enough there are even Christian monks and priests (with red umbrellas.)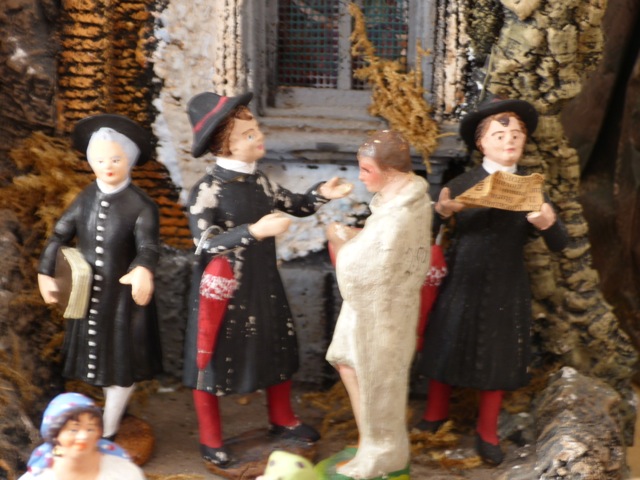 There are a couple of curious things including a pasta seller (pasta did not exist at that time),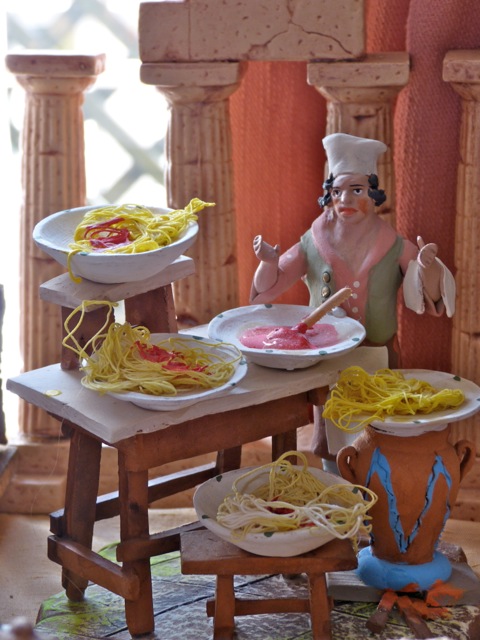 the clothes are all out of date (the costumes are the styles of about 200 years ago instead of 2012 years ago), there is mozzarella and ricotta for sale (they did not exist in Bethlehem at that period).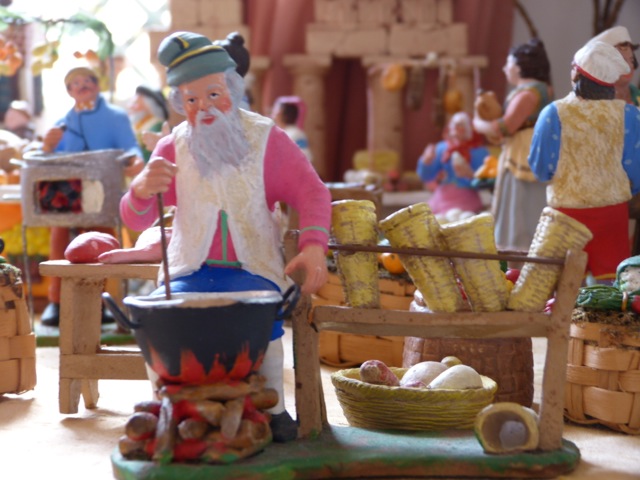 The architecture looks like Italian farm houses.  And maybe you will spot the Roman arches, aqueducts and columns, in ruin, when at that time the Romans were in one of their most powerful periods, under the mighty Augustus Caeser.
You do not have to be even a little bit religious to like this kind of presepio as what it shows is a day of a big celebration.
Most Italians without their presepio big or small cannot celebrate Christmas.
And neither can I.