Happy New Year to our new friends and our old ones !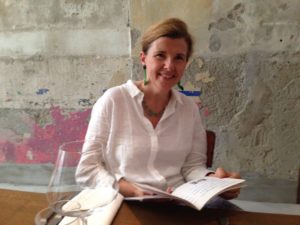 More than ever, in 2018 we are longing to share our Italy with you ! We have so many new discoveries to carry into your travels, so many charming hotels and villas, and a multitude of gifted, passionate guides to introduce to you. We have new food artisans, new walking paths and new museums.
More than ever, in a country that is suffering because of an excess of international tourism, we have this year a mandate to promote lesser known, less traveled regional destinations including — one of our great passions — the lesser known UNESCO heritage sites, and many lesser sampled, eclectic, diverse cuisines.
We made our name by listening to you. We are as unhurried as we were when we began. Conversation and co-planning is what makes our planned trips so unique. We speak with our clients often and would have it no other way.
Our company, the very first of its sort for Italy, is now 28 years old. Delightfully, many of our earliest clients are still traveling with us. A number have now retired from their professional lives. For them and for those who do not need to come to Italy when families do — during school holidays, from May to August — our call out is : don't. Travel between mid October and Easter, when much of Italy is at its best.
We will leave you with a photo of an Amalfi sunset, photographed last night. Not to be here now is criminal. There are so many villas and hotels there that would love to have you right now as their guests. This area in four months will be ablaze in people, but now it is not.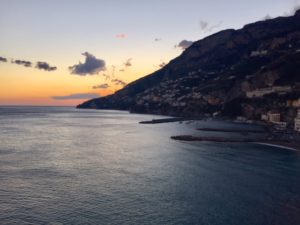 Today at the Sistine Chapel I was one of a small handful of visitors.
At the Uffizi later this week, I will have great paintings to myself for a long time.
Accommodations costs are a fraction of high season rates, and guides, restaurants and artisans have leisurely time for you.
Here's to a joyful year of Italy travels,
Marjorie
www.insidersitaly.com