Thanksgiving fills my heart with thanks.
I give thanks for the possibility to travel all year long in a country which affords me my profession, daily renews my spirit, and, though only as large as New Mexico…. offers a world's worth of variety.
I give thanks for its artisans.
And its farmers.
And their artichokes.
And its gardens.
And its cats.
And its timeless faces that could be Roman, medieval, Renaissance.
And for traditional costumes.
And for the thousands of Italian olive trees that have been carbon dated and are close to 2000 years old.  And still produce olives.
For Stefania, at our luxury Alto Adige hotel favorite, who loves children, makes them so very happy and feel so very welcome, and has that superb Italian ability to transmit genuine interest in guests younger and older. And for Ugo and Evelyn and such remarkable owners and staff in every hotel and inn and villa where we book.
I give thanks for superb bread.
And for the most beautiful Roman bridges — and still in use.
Medieval walls and gates.
And stone walled villages where everything is in balance.
And for continuity.  With a rock, Isabel cracks open succulent pine nuts on the exact wall where 35 years ago I used to do the same.
And for Rome at sunset.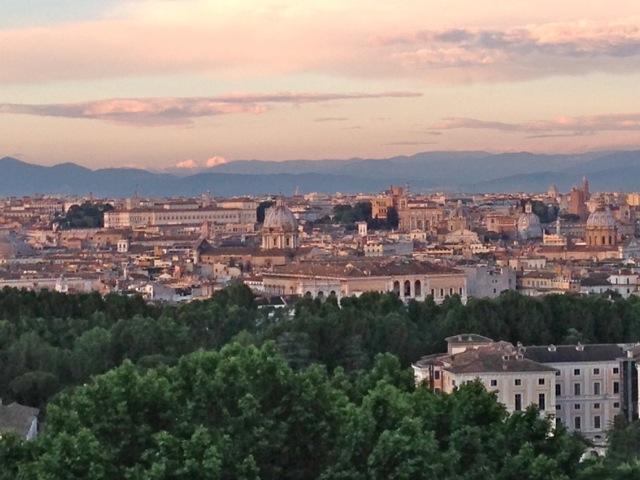 For surely the best cannolo in the world.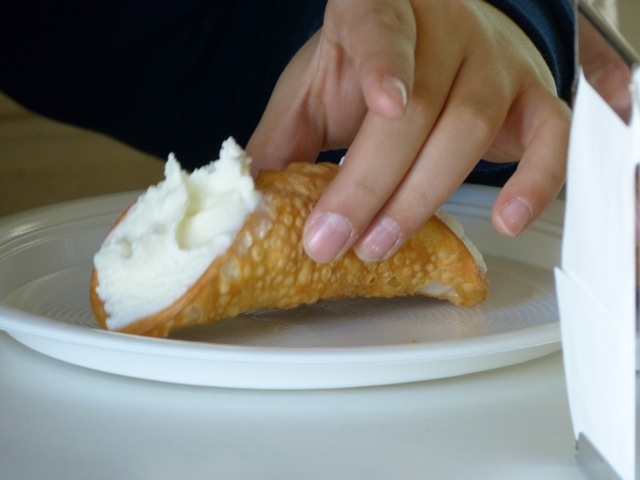 Travel's purpose is to celebrate differentness.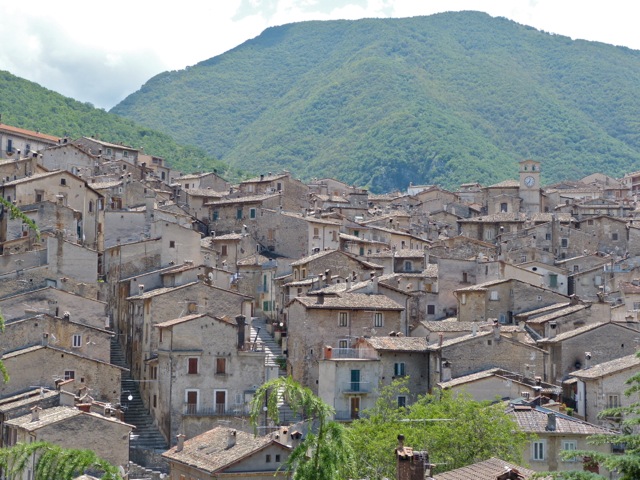 And unfamiliarity.
And landscapes unlike any that are in your at-home daily life.
And not only new foods, but familiar ones, prepared superbly.
And new environments.
And hotels unlike anything you have seen before
I give thanks for the long long travel seasons.  For swimming in Sicily in April.
And on the Amalfi coast in November.
I give thanks for our so many gifted docents —  like Nadia Garlatti in Matera (foreground, with clients). With passion and considerable sensitivity, she shares what it is to live in the single longest continuously inhabited placed on earth — and in a region that we love (but where few tourists ever venture.)
I give thanks for Italy's mountains. Forty percent of Italy is mountainous, with the Alps as the northern boundary and the Apennine Mountains forming the backbone of the peninsula.
And rivers (and my favorite restaurant on its banks.)
I give thanks for the extraordinary variety of wild flowers.
And for Italy's plains.
And I give thanks for my wonderful travel companion and husband Robert.
And two children who love Italy at least as much as I do.