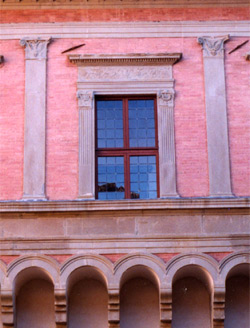 Italia, la bella vita. Italy, the beautiful life. Italy is a country for all senses with its great natural beauty and exceptional light—not to mention cuisine, art, fashion and design.
For more than a dozen years, Insider's Italy has been planning honeymoons for newlyweds, many of whom have become return clients. We not only book the most beautiful small hotels and villas but we show the way to the romantic soul of Italy. Some honeymooners will prefer the liveliness of the cities, such as Rome and Florence, others will want quiet walks and drives through small villages and the countryside vineyards, while yet others will want a dreamy holiday on the Amalfi Coast.
Insider's Italy, built on the premise of individual service, works closely with the bride and groom to develop a travel itinerary perfectly matched to the couple's interests and preferences. In this time-pressed world, we listen carefully and unhurriedly. You begin the process by completing our travel planning survey. We then develop three to six pages of fully personalized travel suggestions that will become the basis for your Complete Honeymoon Travel Plan.