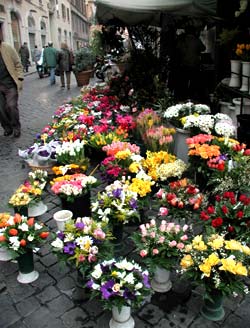 Planning a wedding can be stressful and exhausting. We ensure that, conversely, the honeymoon planning will prove both worry-free and enjoyable.
Honeymooners often arrive in Italy craving relaxation, comfort, luxury and special surroundings. For one couple, we recently suggested a combination of Venice, Chianti Classico and the Amalfi Coast. Venice's unique architectural beauty, glimmering canals and magical light make it the most romantic of Italian cities. Chianti Classico is like a return to the background scene of a Renaissance painting, with cypresses, vineyards and hill towns of another period.
Easy excursions, wonderful restaurants and picnics, and good walking make this a favorite honeymooners' destination. And the Amalfi coast is a paradise of lemon trees, clear blue sea and whitewashed villages, and a perfect ending to a restorative, unforgettable honeymoon.