All over Italy, the swifts, swallows and martins fill the morning and evening skies with their melodious cries. It is spring in Italy and how absolutely magnificent it is.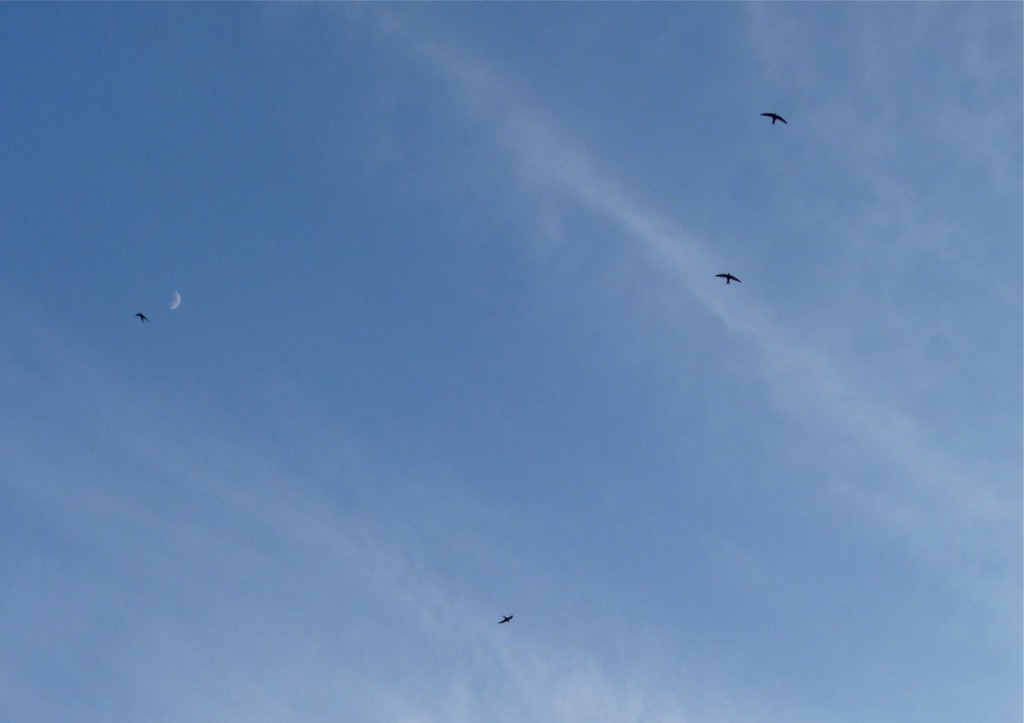 I wish you were here, to enjoy the strong dollar.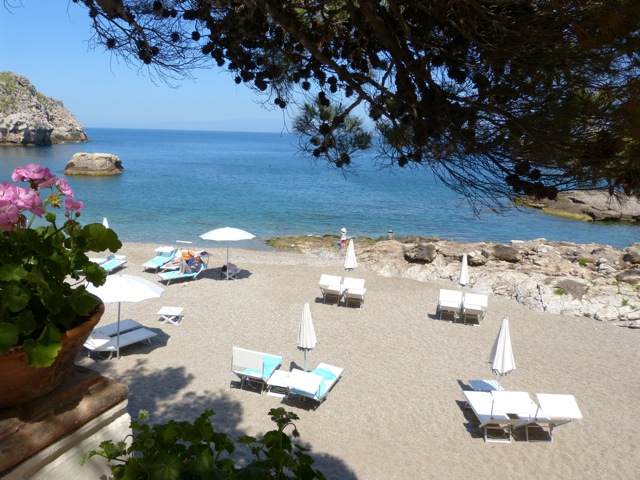 And here.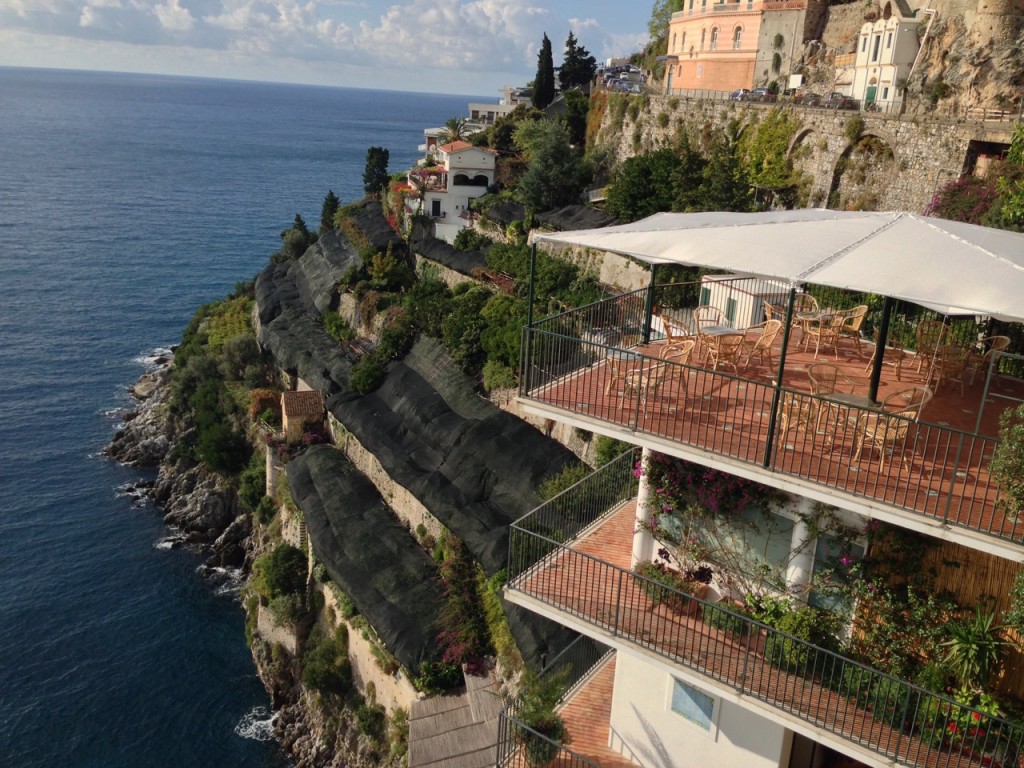 I wish you were here to try wines from producers you may not know, because Italian wines have never been so good.  I would love, in the introductions to vineyards I will give you and in the bookings I will make for you in Slow Food osterie and exceptional classic ristoranti to have you see why Italian wines still largely resist the temptation towards homogenization of taste and standardization of sensory characteristics.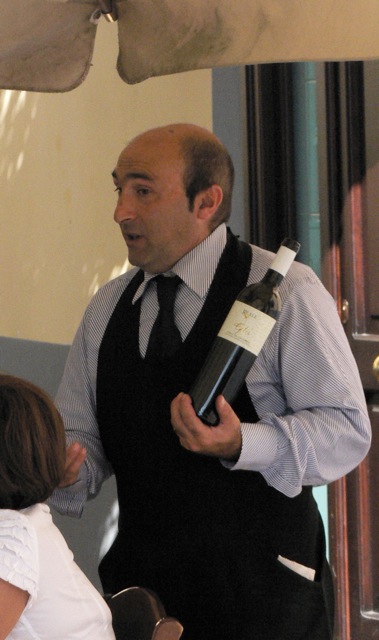 Italian wines taste.. Italian, and exceptionally diverse.  Thank heavens — and maybe not by chance, since can there exist anywhere a population of people (and of winemakers) temperamentally as varied as the Italians ?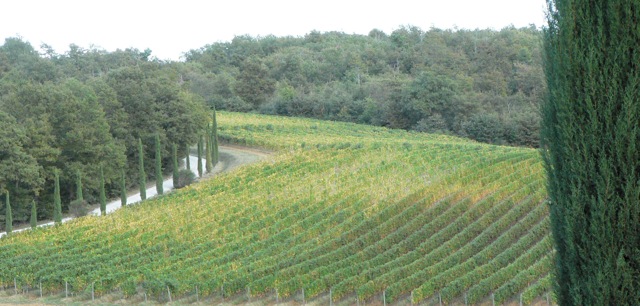 Finding these wines outside of Italy can be very difficult. My philosophy of Slow travel, and a preference for unsuperficial travel, and for developing real relationships as I myself adventure, means that I will help you to really understand the land, the vineyards and the people that combine to form the Italian terroir.
I wish you were here to take personalized wine classes with special friends in many Italian cities – as suited to those new to Italian wines as those who wish to expand on their knowledge.  And try wines with our friends who own vineyard estates, like this one.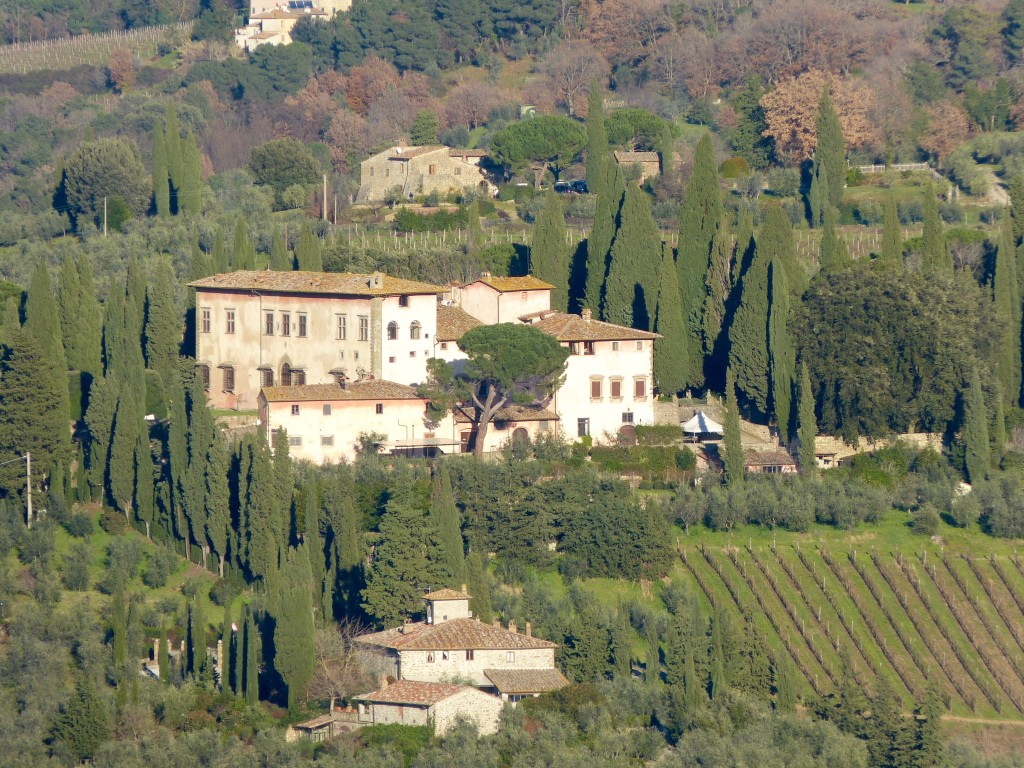 It is gratifying to enjoy wines on the actual property where they are produced, and to talk to the winemakers directly about their own wines.
Not long ago I explored an ancient Roman city where sheep, rabbits, cows and one horse were wandering.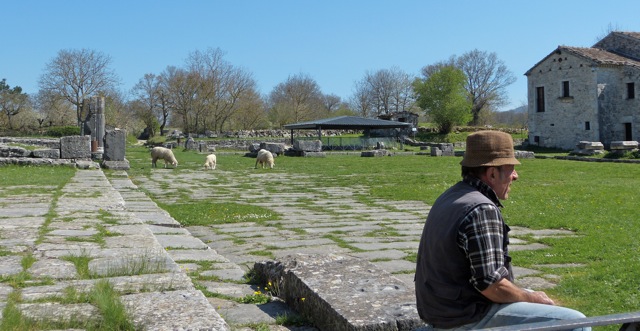 I was two hours southeast of Rome.  There was no fence, though there were four beautiful Roman gates. I had for lunch a pasta shape — sciappette — that in 37 years of living in Italy I had never heard of before.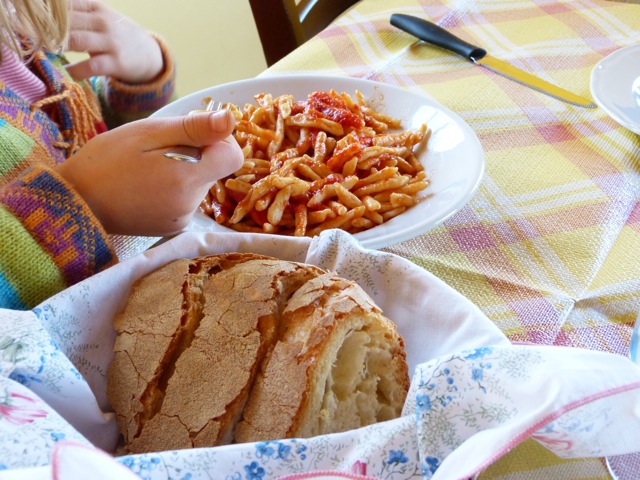 The waiter brought out his mother, the cook. She took me into the kitchen and showed how she made them, out of durum wheat and water, pronging the shape with a iron fork.  She showed me too how she made a pasta sauce I had never seen before, of her own garden's fava beans, wild fennel greens, pomodori appesi (that she air dries in her larder), ricotta salata, garlic and olive oil.
A friend in New York told me once : "what I can't stand is to think that Italy is existing without me".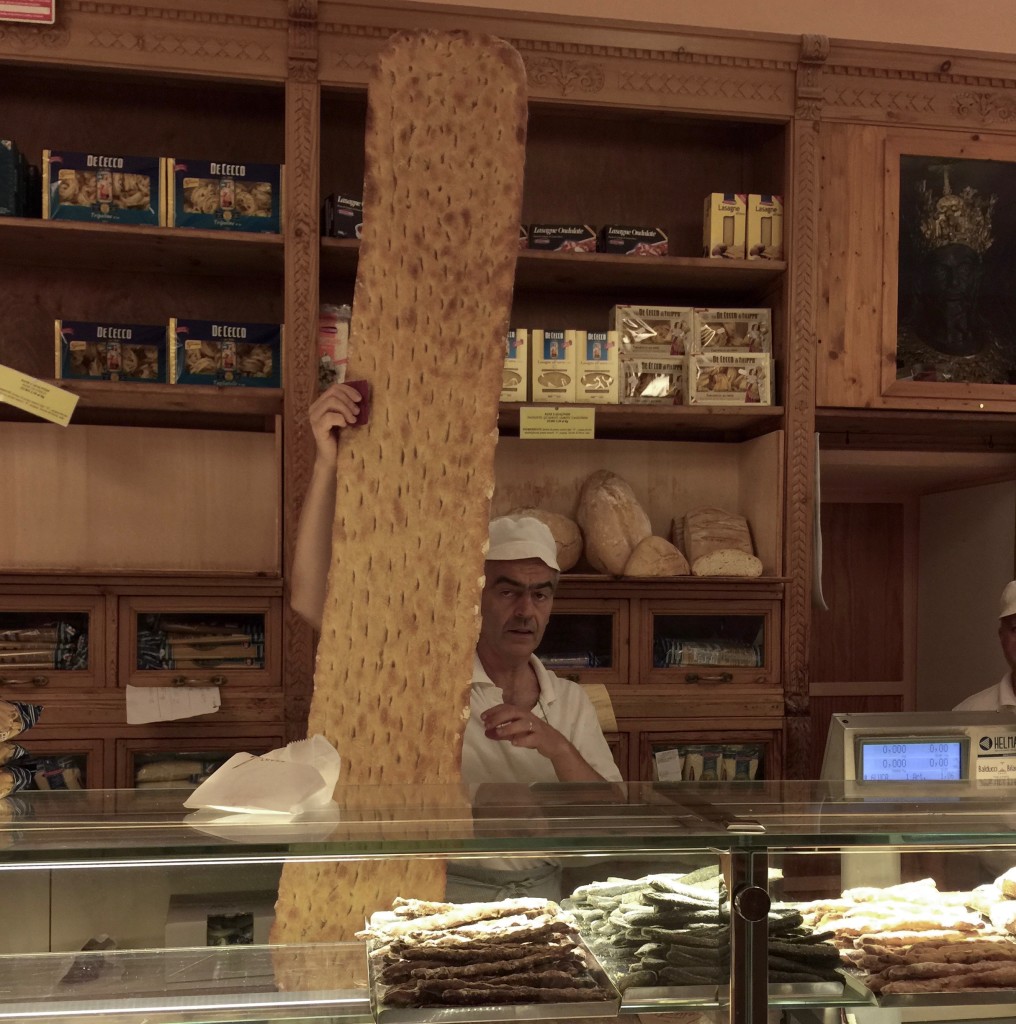 Don't let Italy exist without you. Come.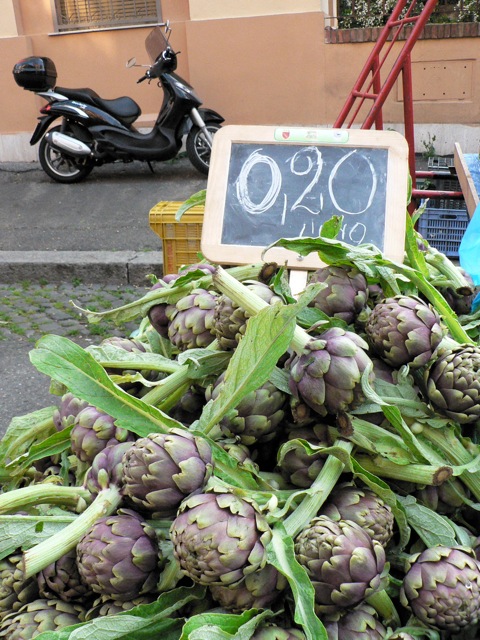 Some of our very favorite villas have openings for the summer and autumn, including in May and June. Has there ever been a better time to come to Italy, and enjoy a special house with family and friends ?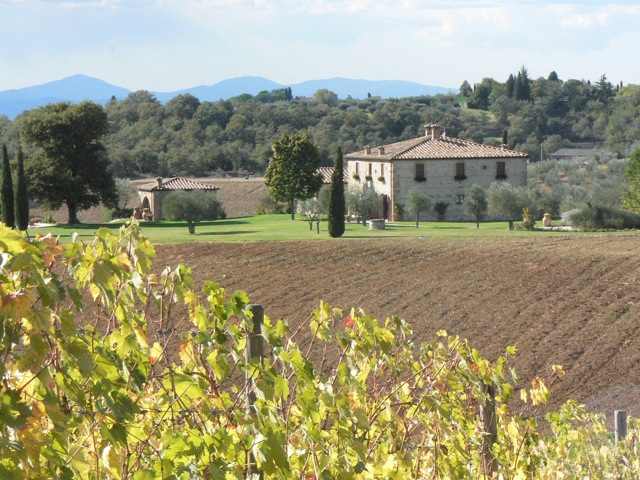 Every single one of our villas is managed by its owners or by friends of the owners. There will be a warm, thoughtful person to greet you on arrival, and who will always be available for questions small and large. Without exception you will arrive as a friend, and will leave as a close friend.
Every one of the villas in our portfolio is historic, converted with sensitivity and sophistication into a restoration that balances the integrity of traditional elements, such as oak-beamed ceilings and vaulted terracotta ceilings, with modern comforts, including outstanding bathrooms and kitchen.
Gardens are always a highlight, with flowering plants, fruit trees and/or vegetable and herb gardens.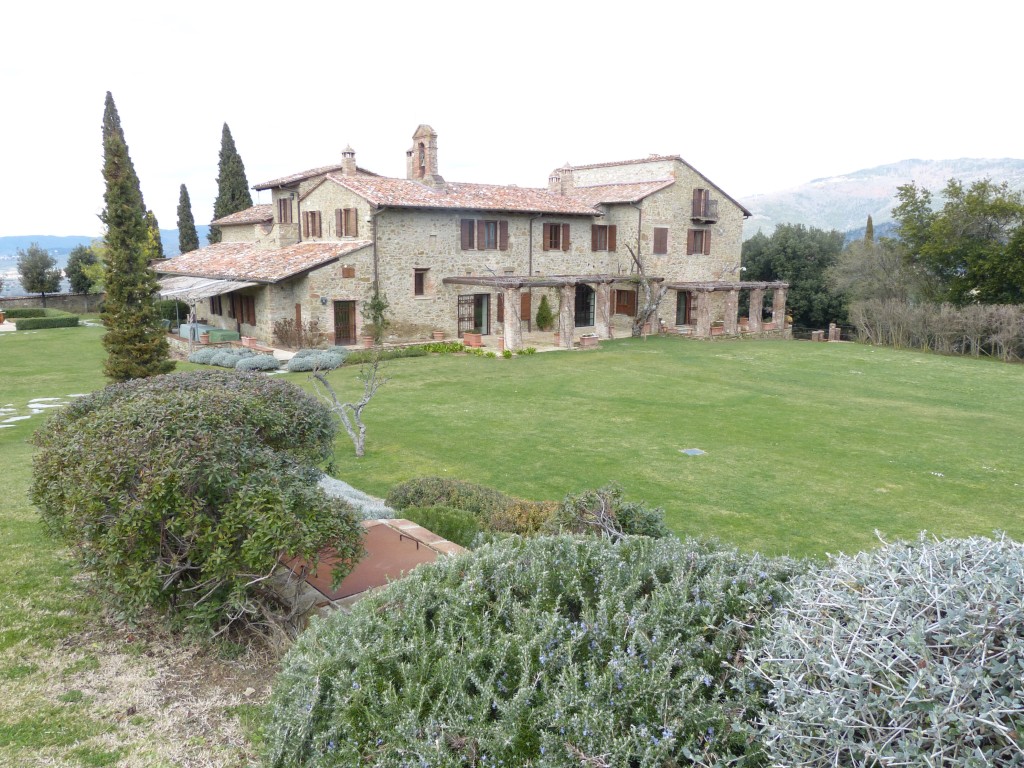 Pool are always set on their own terrace, with pergola or umbrellas for relaxing and dining.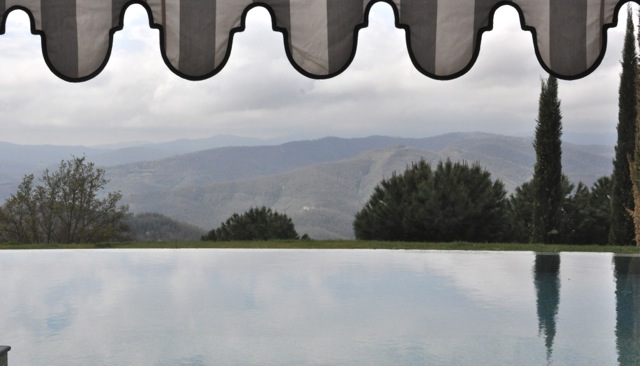 And everything is so charming (including the owners' homemade crostata) and enjoyable that you may find it hard to go sightseeing.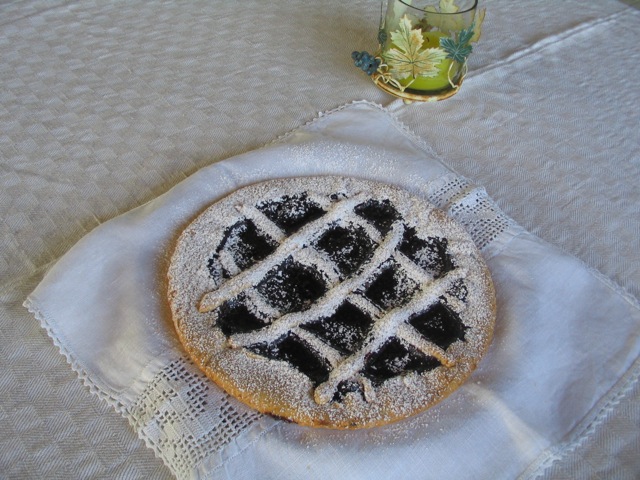 Do you like festivals and fairs ? In a few weeks I will watch with joy tens of thousands of rose petals falling through the oculus of the Pantheon.
Come with us in late June to Bevagna, an undiscovered location that provides a real feeling for daily life and interests in an historic Umbrian town.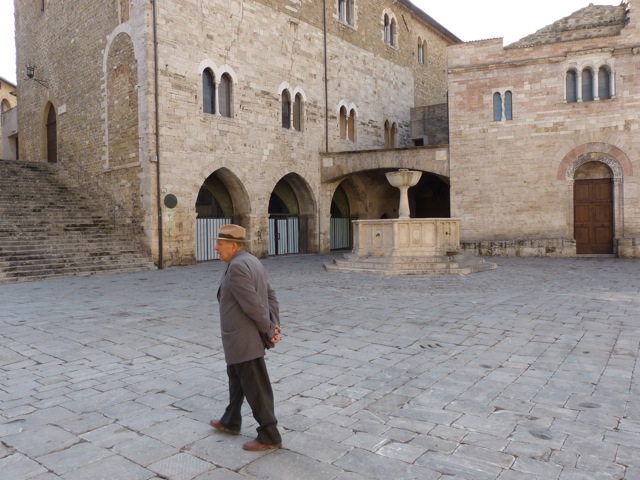 You are unlikely to see any non-locals here at any time of year except during the last ten days of June when the town puts on, primarily for its own benefit, a re-enactment of the occupations and street life of the medieval period.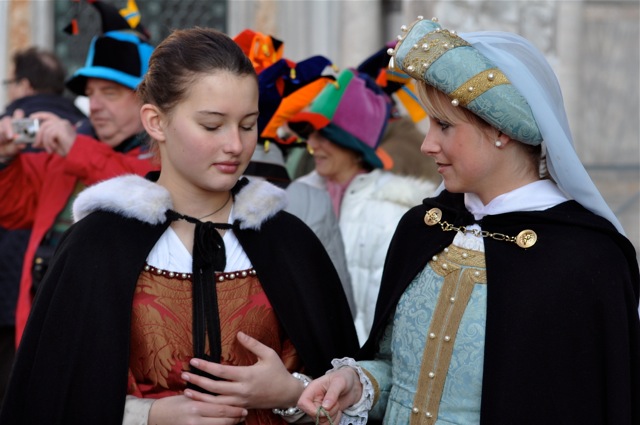 Most of the town's citizens don historic costumes or good reproductions of them, and, split into their four historic districts, or gaite (each dedicated to a saint), undertake a realistic representation, in the vernacular language of the period, of buying/selling and other day-to-day town occupations.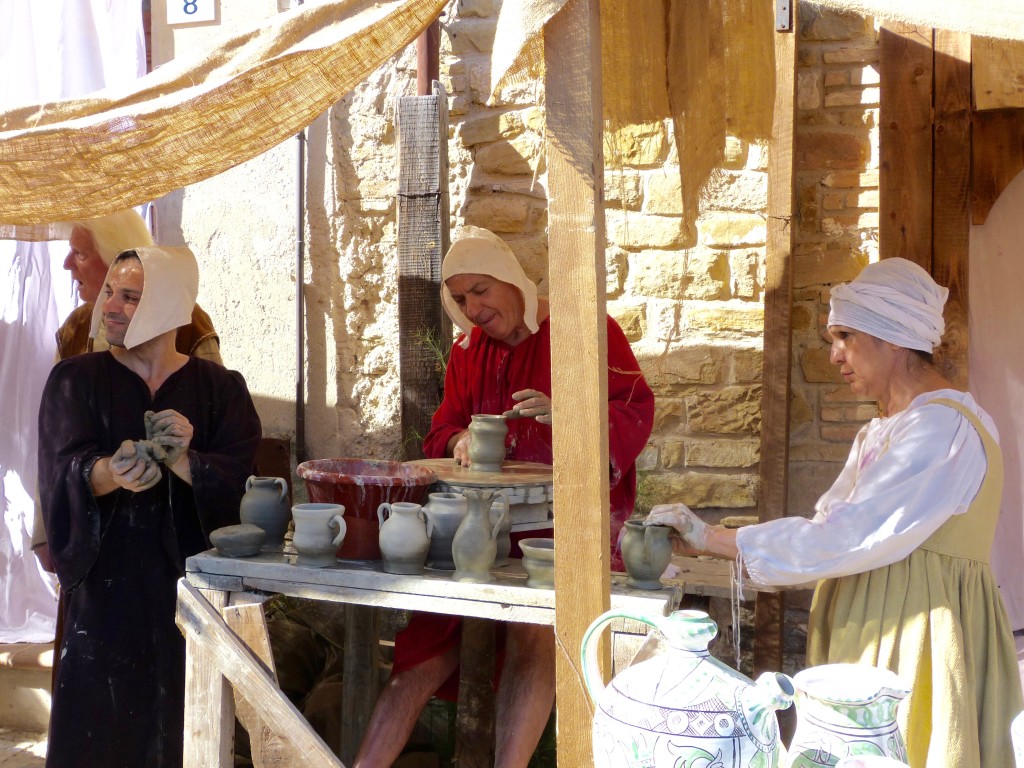 Three leading medievalists judge the four districts' efforts and present one gaita with a much-prized award for the most realistic representation of Bevagna's existence six hundred years ago.
Padova ?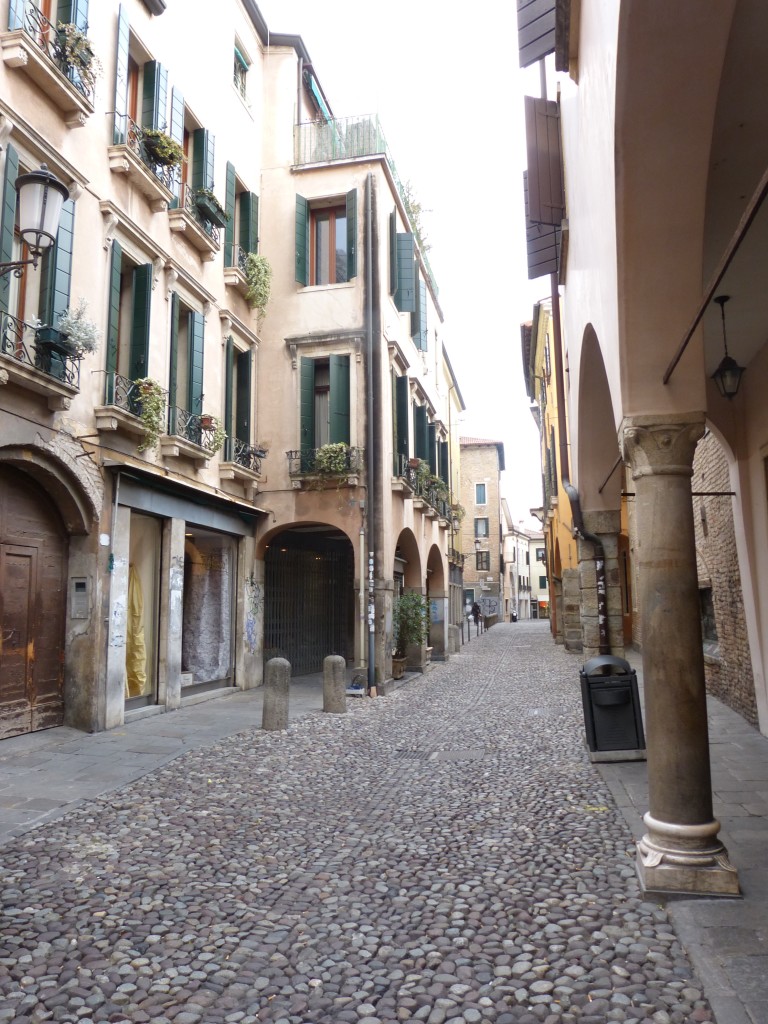 Spello ?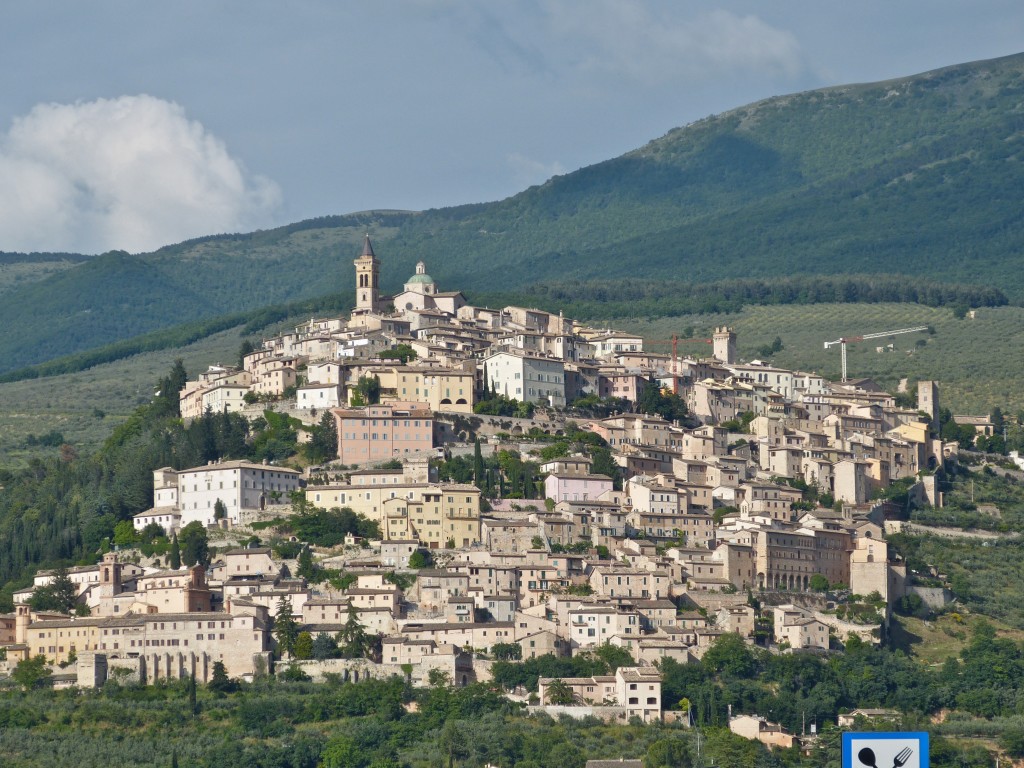 Towns of exceptionally quality of life !  Would you not love to explore them now ?
Walks ?  Do you like to walk ?  Our clients walk up and down all of Italy, enjoying guided and self-guided longer and shorter hikes, often with children, sometimes more challenging, but always at a pace that allows full appreciation of extraordinary scenery, wild flowers and, most of all, the place.
Central to our planning is leisurely enjoyment of where you are at that moment.
In early July bring the family to see a vast plateau of wild flowers (growing among them, with a silvery flower, are the country's best lentils, from Castelluccio) and to dance among them (the only real response to such Italian beauty.)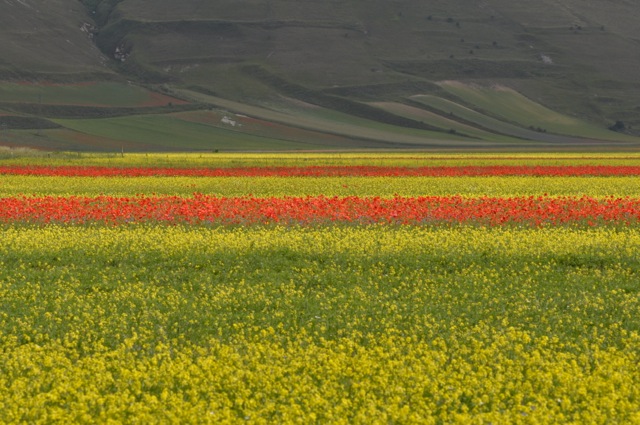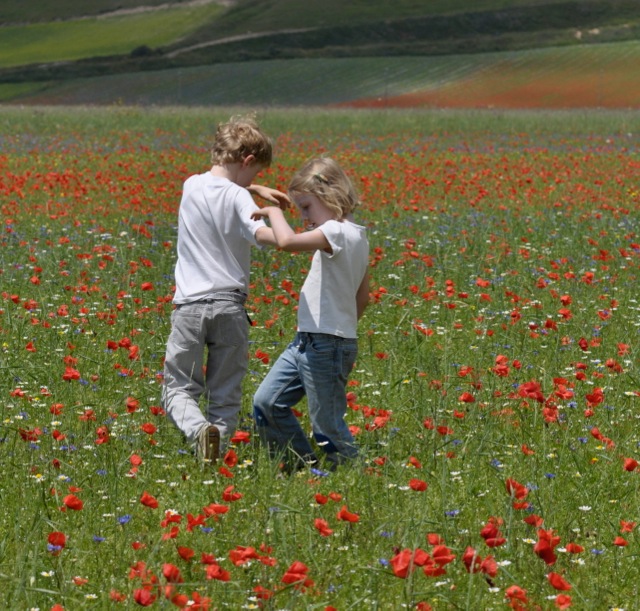 Two weeks later come to Abruzzo and join a tradition that is fast disappearing (your presence, and mine, and that of our collective friends and family will keep it from happening) : the Transumanza, or seasonal movement of sheep from winter barn to lush summer pasture and then back again.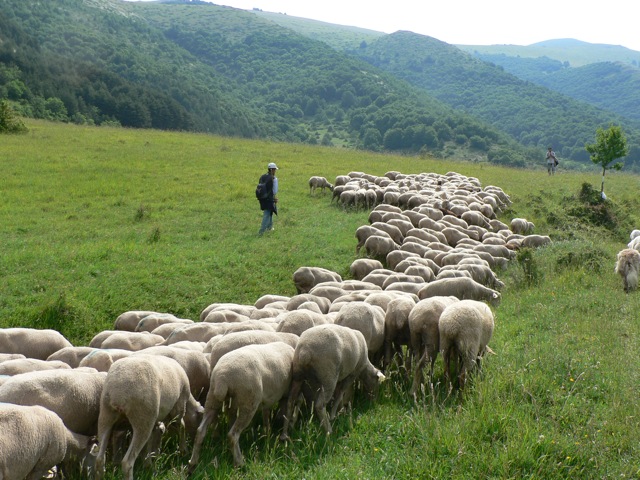 I will walk through some of Europe's most dramatic scenery, ending at 4100 feet.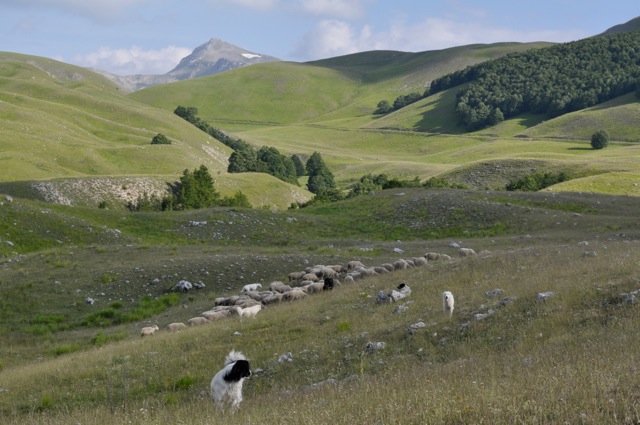 Travel and Leisure contacted me, and asked what I loved most about Italy. I said "regional difference" and that when Italy was unified in 1861, it was likely that two Italians living 200 miles apart would be unable to understand much of what the other said.
To take the train from Bolzano to Sicily (an extraordinary 14-18 hour train trip through ten regions) means hearing a dizzying number of Italian dialects as passengers get on and off — but more amazing still (and without leaving your train window) experiencing an ever-changing tableau of architecture, station styles, trees, agriculture, vineyard trellising techniques, colors of shutters, ways of hanging laundry… Consider in the alternate, the contrast between Italy's tiniest comune, coastal Atrani, and Alto Adige's Rovereto (here its lovely 17th century Piazza delle Ocche.)  One trip to Italy is like a visit to many different countries.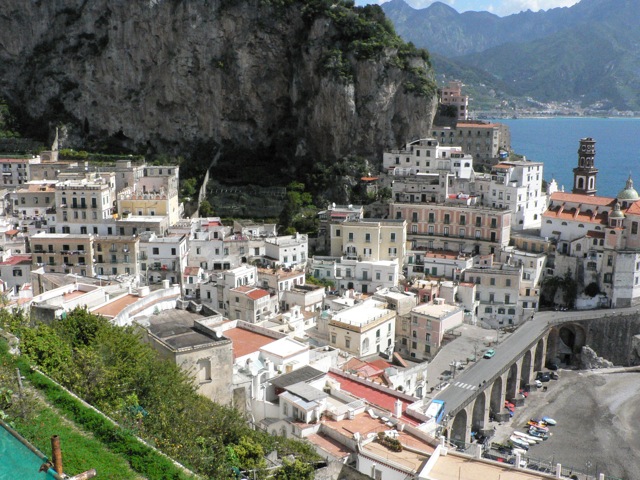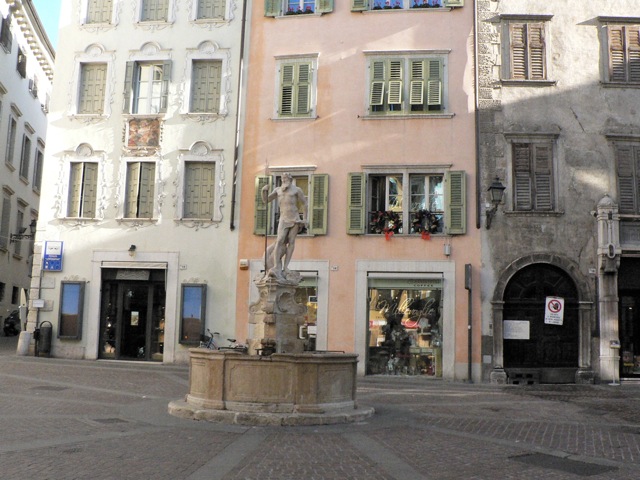 Italy is slightly smaller than New Mexico.  Can any other country bring you the diversity represented by these two next pictures (Modica and Venice) ?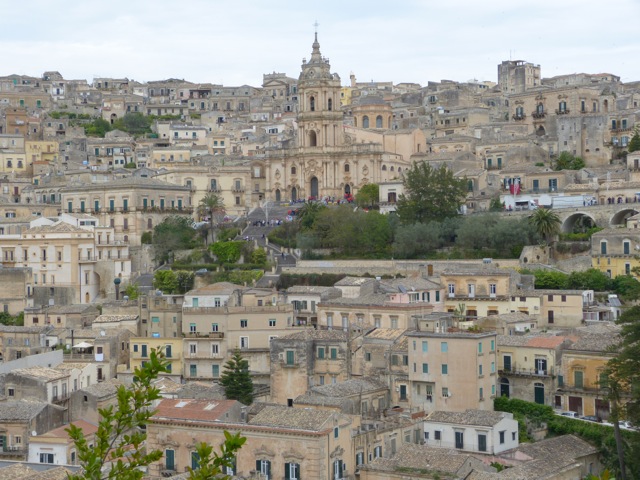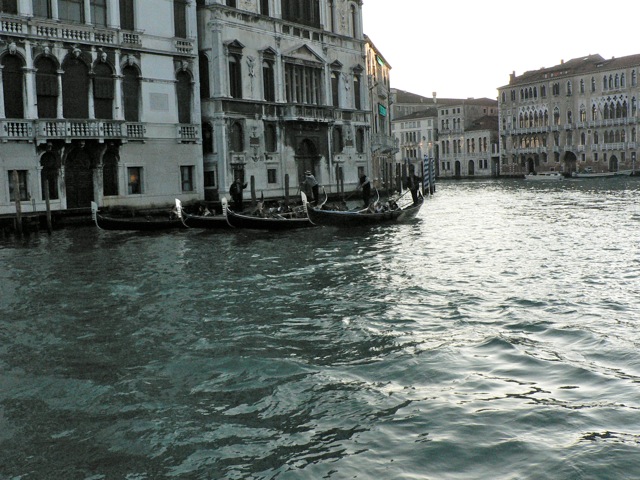 Please let us help you to mix your regions, and bring as much diversity into your trip as you can. This is a principal joy of travel in Italy.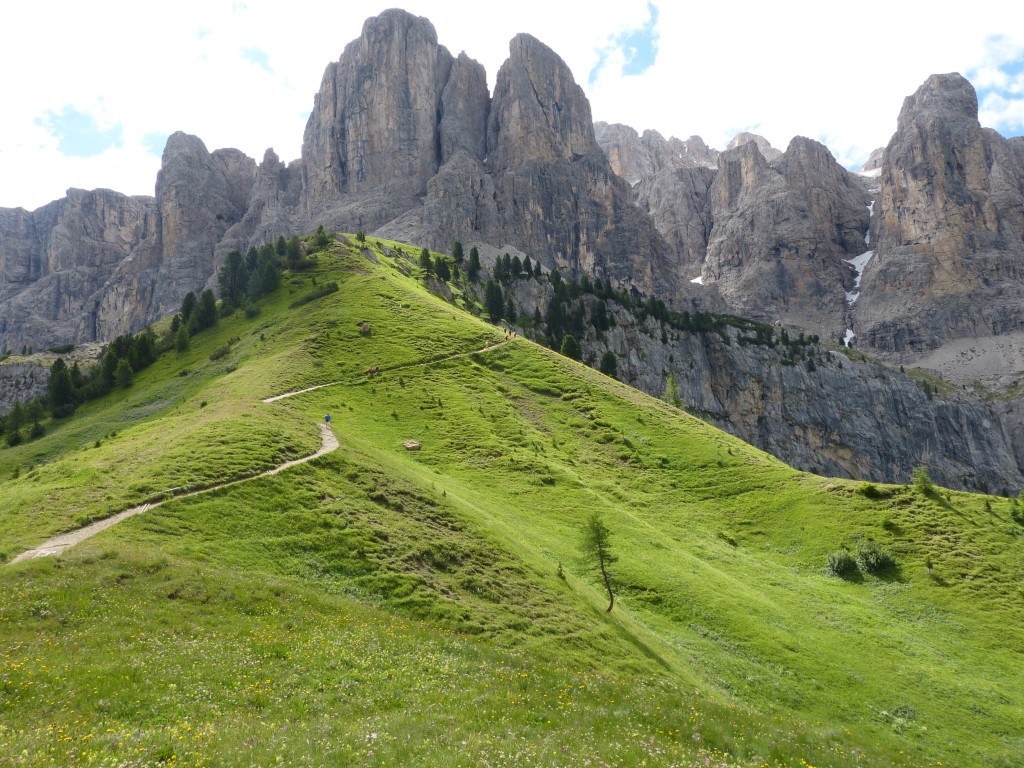 Come and sleep in a beautiful mountain chalet at 3800 feet, take a few steps from your doorstep, open your eyes fully and take in this view.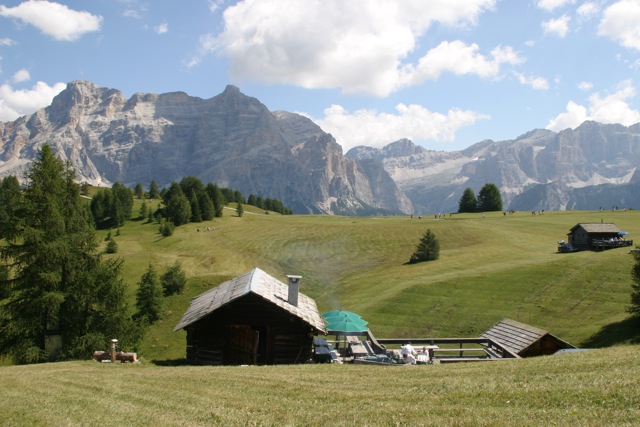 Come and sleep in a Sicilian family farmhouse and awaken this view.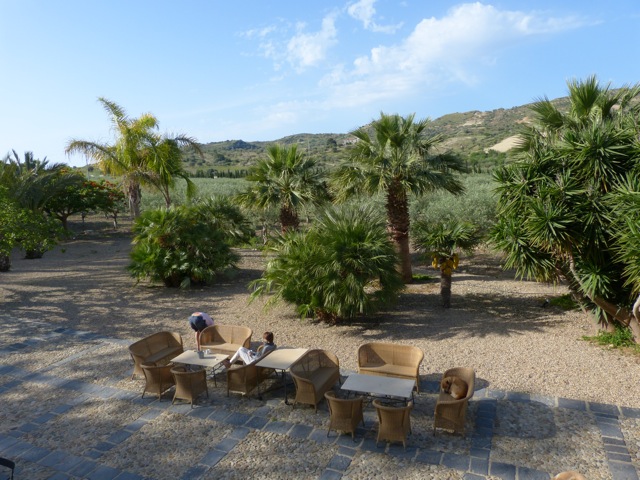 Two sides of Italy. Italy has thousands of sides. If you were to return twice a year for all your life I could continue to show you new worlds and new ways of looking at places you think you may know…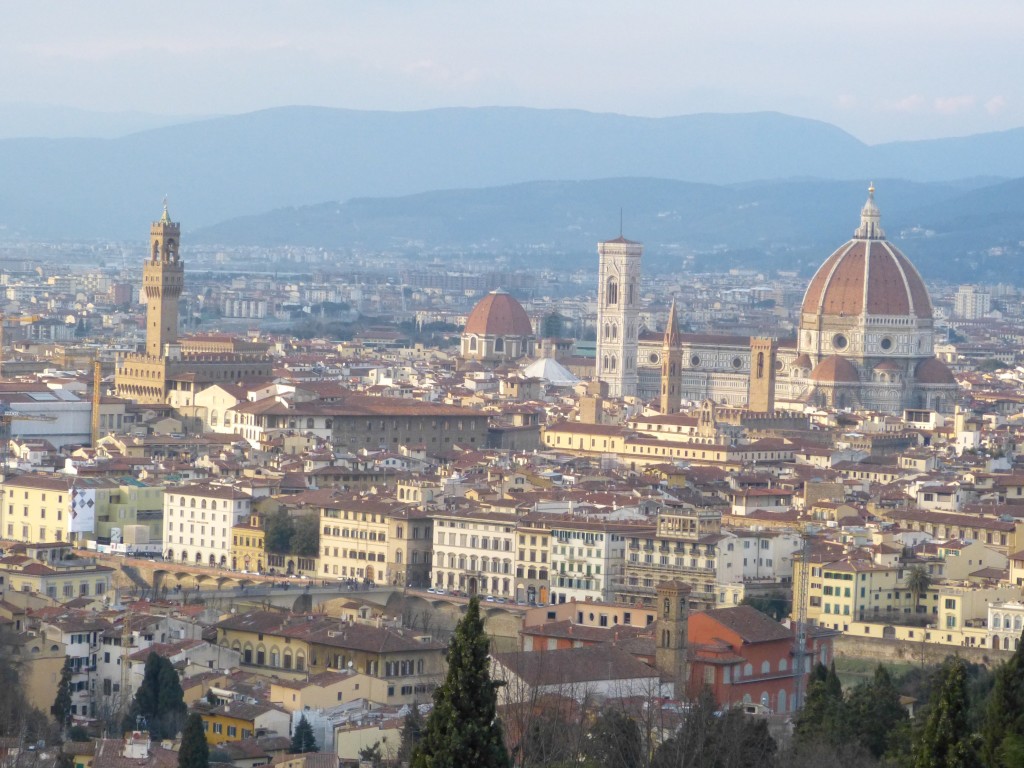 Up and down the peninsula, I have friends whom I would love to have you meet, and whose special offerings I think you would greatly enjoy : Rome market/culinary walks and food artisans, private biking excursions in Tuscany's' glorious Valle d'Orcia, visits to special artistic and archeological sites that are closed to the public.
Come and learn about olive oils from a charming man in Puglia who makes them, with trees that are in some cases close to 2000 years old.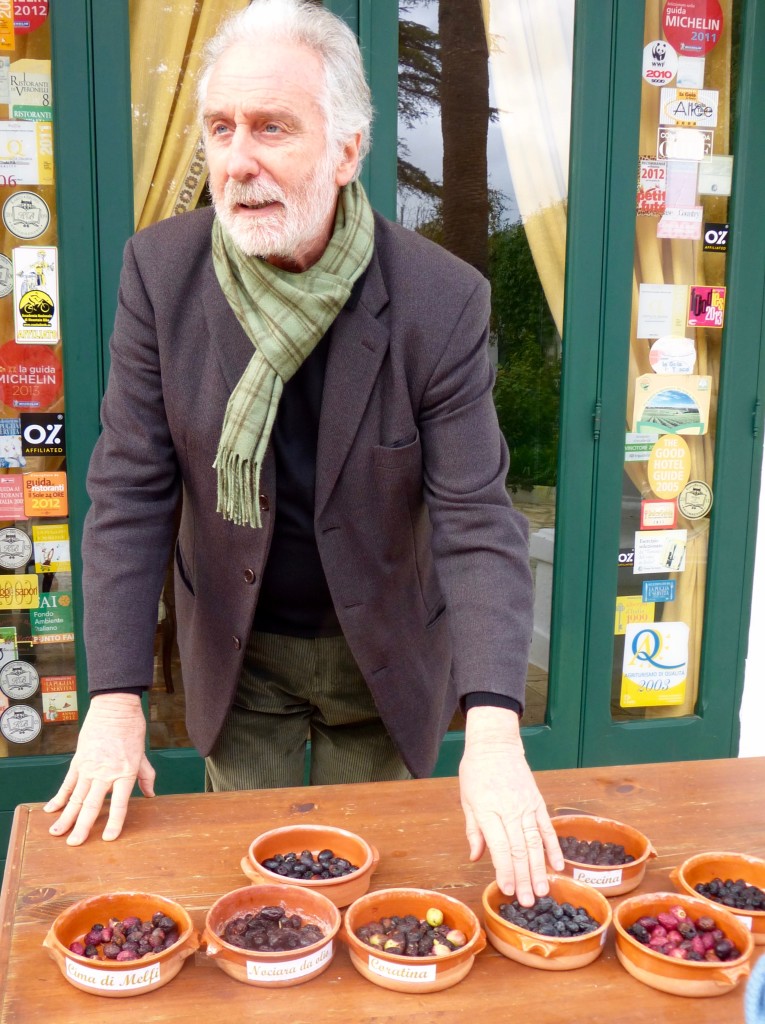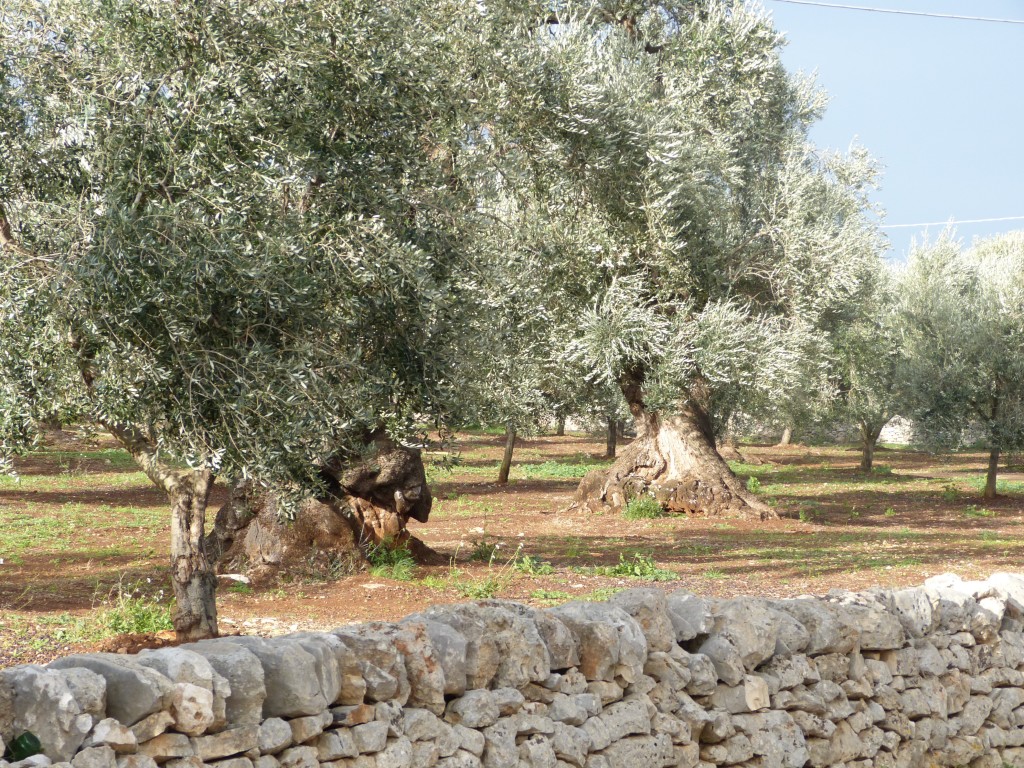 Come and learn from Giuseppe, in Sicily, why his olive oil is the best in Italy.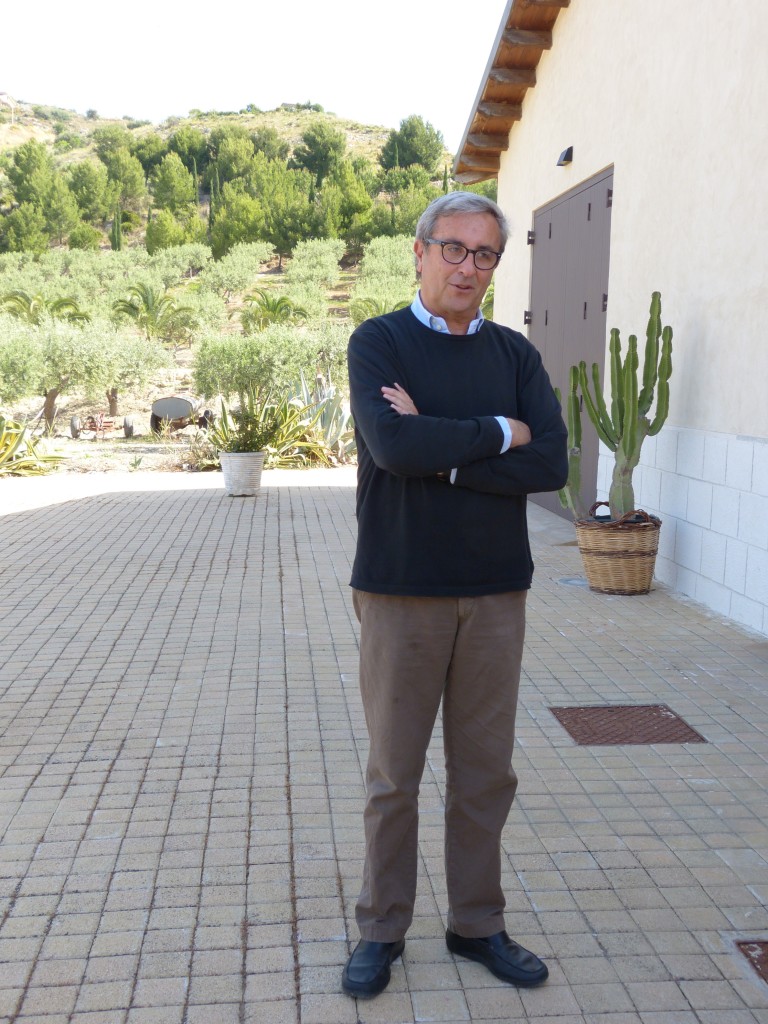 I have personal shopping docents for only-artisan ware for the wardrobe, house and kitchen, and you will always meet and buy directly from the artisan.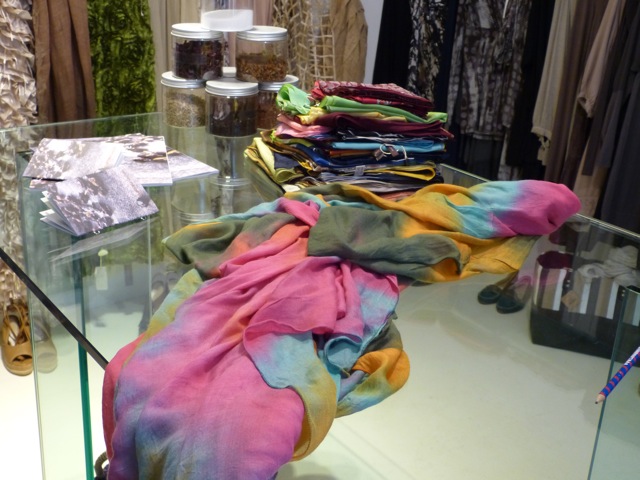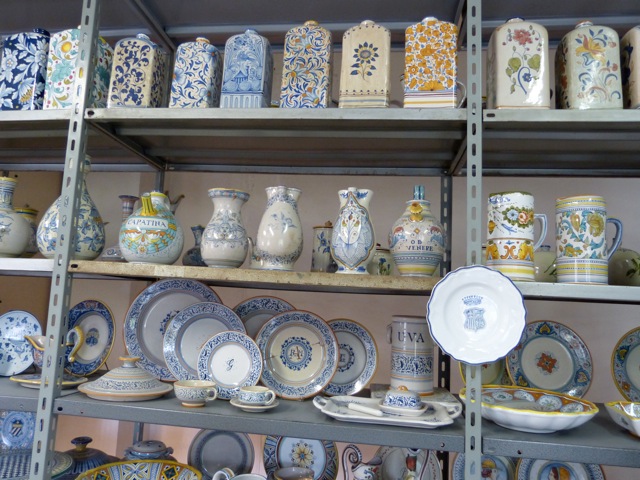 Consider visits to the Vatican museum after hours (when it is closed to the public). Consider exploring the Venetian lagoon on an historic flat bottomed boat, swimming in crystal waters of the Lagoon and feasting on a succulent traditional menu prepared on board.
What fun !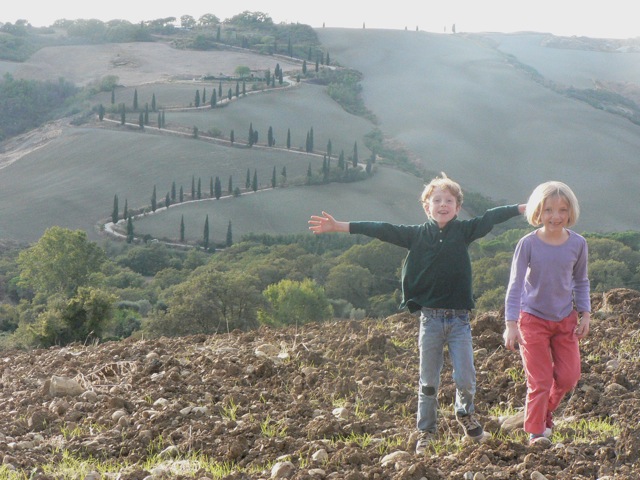 I was taken aback by a comment made by guidebook author Rick Steves : "Sorry, but Rome is not a great place for little kids. Parks are rare. Kid-friendly parks are more rare. Most of the museums are low-tech and lack hands-on fun. The good news for kids?  Pizza and gelato."
Pizza and gelato ?
Yes, pizza (bianca and rossa) and gelato in Italy are very good.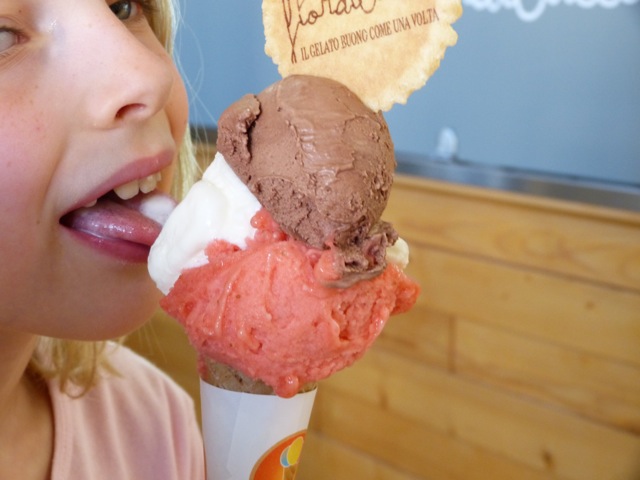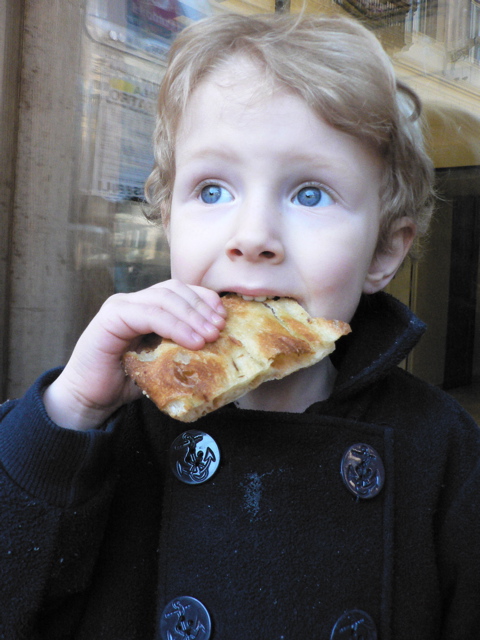 Insider's Italy kids are rarely bored in Rome; and never bored are those whose parents have requested our fullest service, Ultimo, which offers our most comprehensive degree of travel planning (you need only buy air tickets, and tell us all about your interests).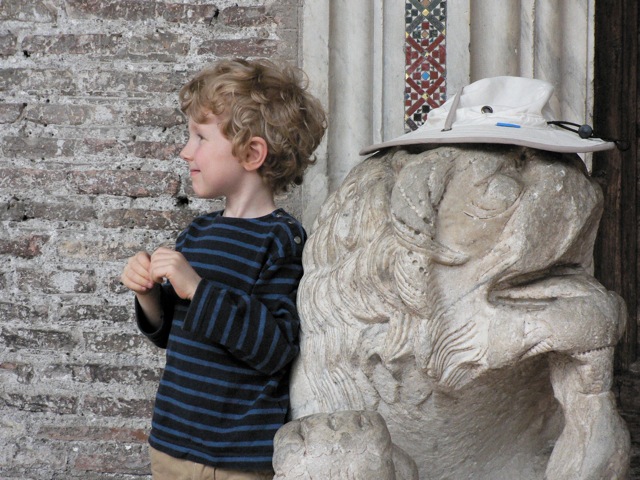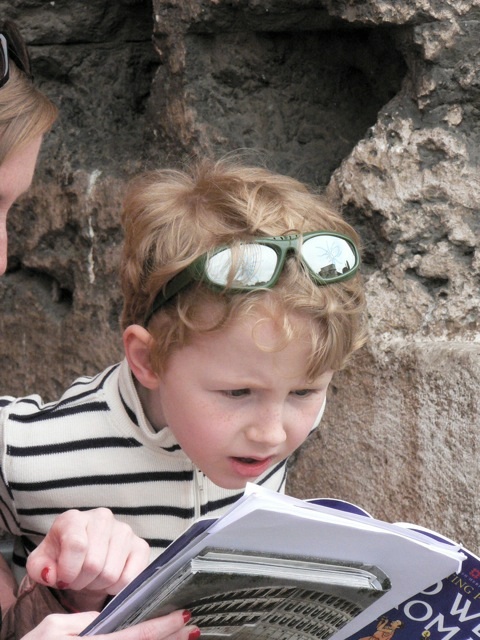 I returned from a major Sicily research trip — many of you have commented on our photos on Facebook (check Marjorie Shaw's Insider's Italy) — and I am eager to help you plan an Insider's itinerary (give yourselves 10 – 14 days) for this most incredible of islands, a world completely unto itself.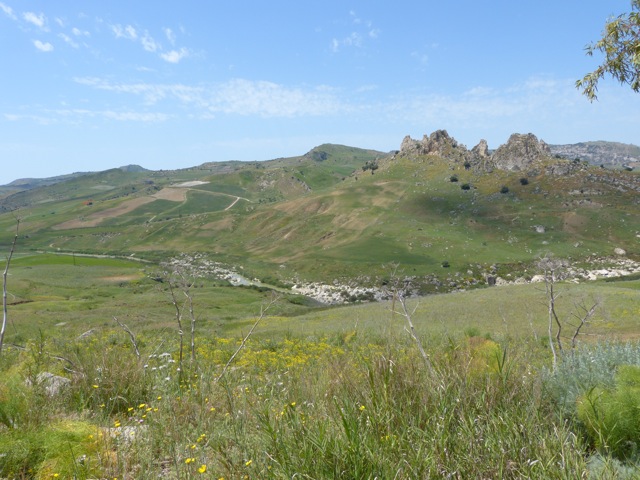 Sicilian hospitality is exceptionally warm, archeology is in no region more interesting, and cuisine (including some of the best olive oils I have ever tried, and the most varied seafood) are among myriad reasons to come here.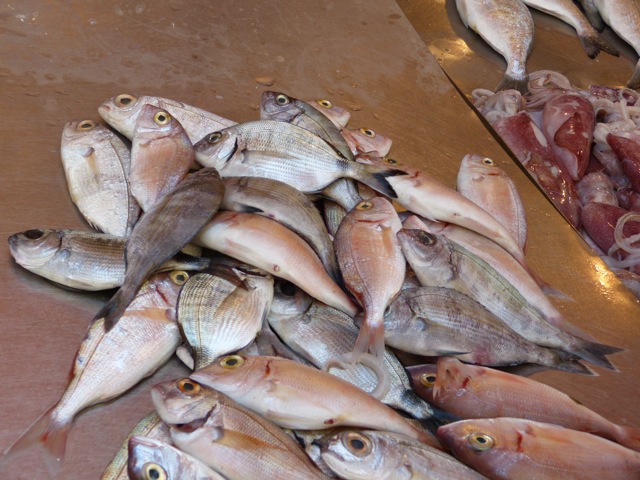 In fact two clients will soon be taking cooking classes on an olive oil estate which is a charming four-star agriturismo — and in the afternoon exploring ancient Greek city and temple sites and swimming on small, undiscovered beaches where turtles lay their eggs and sometimes dolphins visit.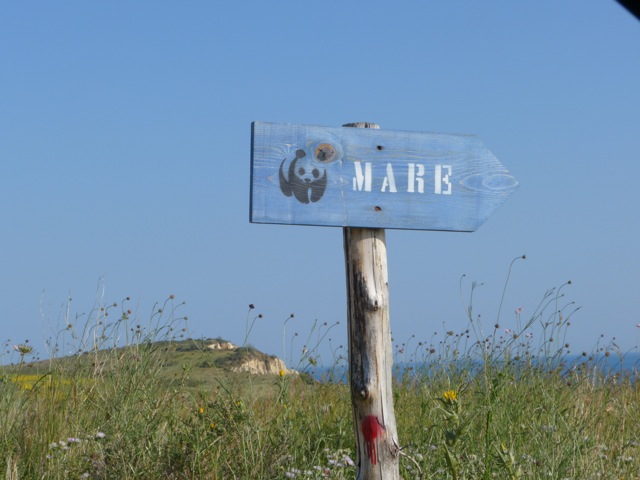 Shall I give more reasons still to come to Italy this year ?  Contact me and I shall. Or better still, complete the no obligation survey, tell us a bit about yourself and travel dates, and I will write you a proposal.
David, a multiple time client whom like many has become a dear friend, wrote me : "This past trip reminded me how foolish I was to take so long to revisit Italy."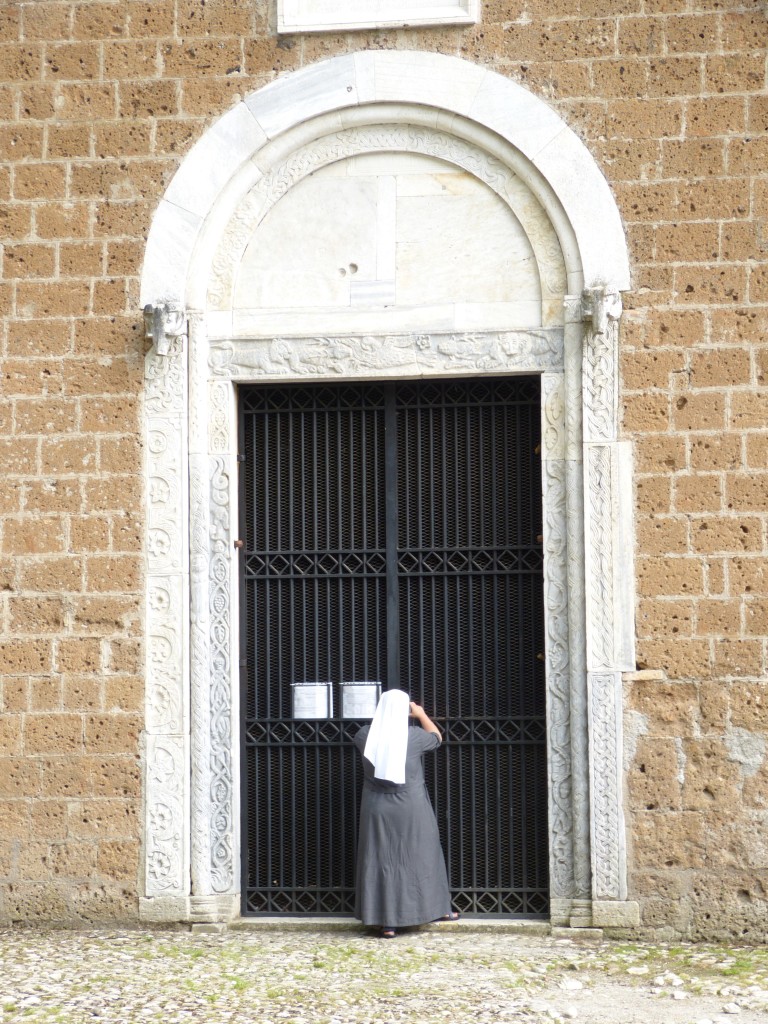 Please don't wait yourselves.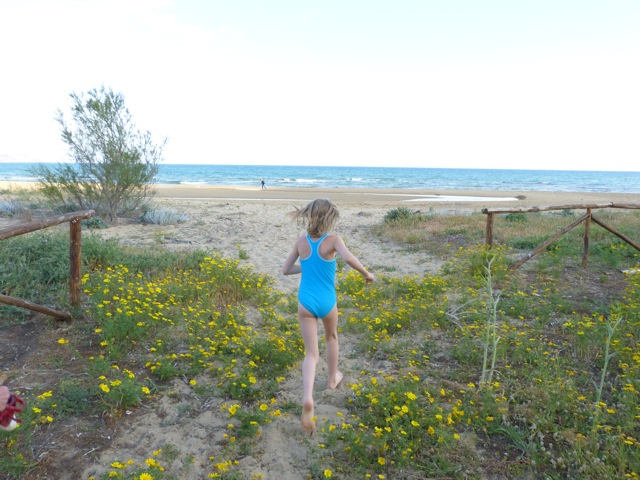 To visit or to revisit.
Just come.
Cari saluti
Marjorie
www.insidersitaly.com